A man who distributed methamphetamine while illegally possessing firearms pled guilty June 17, 2021, in federal court in Sioux City.
Melvin Cloud, Jr. 43, from Sioux City, Iowa, was convicted of one count of distribution of methamphetamine and one count of prohibited person in possession of a firearm. Cloud, Jr. had previously been convicted of a crime punishable by imprisonment for a term exceeding one year, specifically, Assault While Participating in a Felony, in the Iowa District Court for Woodbury County, in 2016 and Trafficking in Controlled Substance, First Degree, First Offense – Cocaine, in the Christian County Circuit Court for Kentucky, in 2007.
At the plea hearing, Cloud, Jr. admitted that on four separate occasions in 2020 in Sioux City, Iowa, he distributed a total of over 82 grams of methamphetamine to another individual.  On February 25, 2021, law enforcement officers executed a search warrant at Cloud Jr.'s residence and seized four guns, including a 12 gauge shotgun, .357 revolver, .45 caliber ACP, and .40 caliber pistol. As a drug user and felon, Cloud Jr. was prohibited from possessing guns. 
Sentencing before United States District Court Chief Judge Leonard T. Strand will be set after a presentence report is prepared.  Cloud, Jr. remains in custody of the United States Marshal pending sentencing.  On the drug distribution conviction, Cloud, Jr. faces a mandatory minimum sentence of 5 years' imprisonment and a possible maximum sentence of 40 years' imprisonment, a $5,000,000 fine, and four years up to life of supervised release following any imprisonment.  On the gun conviction, Cloud, Jr. faces a possible maximum sentence of 10 years' imprisonment, a $250,000 fine, and not more than three years of supervised release following any imprisonment.
The case is being prosecuted by Assistant United States Attorney Patrick T. Greenwood and was investigated by Tri-State Drug Task Force based in Sioux City, Iowa, that consists of law enforcement personnel from the Drug Enforcement Administration; Sioux City, Iowa, Police Department; Homeland Security Investigations; Woodbury County Sheriff's Office; South Sioux City, Nebraska, Police Department; Nebraska State Patrol; Iowa National Guard; Iowa Division of Narcotics Enforcement; United States Marshals Service; South Dakota Division of Criminal Investigation; and Woodbury County Attorney's Office. 
Court file information at https://ecf.iand.uscourts.gov/cgi-bin/login.pl. 
The case file number is 21-4018.  Follow us on Twitter @USAO_NDIA.

Making sure that victims of federal crimes are treated with compassion, fairness and respect.
Giving Back to the Community through a variety of venues & initiatives.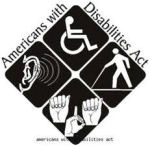 Filing Civil Rights Complaint.
The post Woodbury County Man Pleads Guilty to Meth and Gun Charges appeared first on Shore News Network.