Audrey Strauss, the United States Attorney for the Southern District of New York, and Paul Kiecker, Administrator of the U.S. Department of Agriculture's ("USDA") Food Safety and Inspection Service ("FSIS"), announced today the entry of a consent decree against defendants YIN GONG CORP. and YONG XING WANG ("Defendants") for violations of the Federal Meat Inspection Act at Defendants' places of business in New York, New York's Chinatown.
U.S. Attorney Audrey Strauss said:  "Consumers should be able to have confidence in the safety of the food they buy.  Here, Defendants repeatedly sold uninspected pork products to retailers in violation of the Federal Meat Inspection Act, designed to ensure that the food supply is wholesome and unadulterated.  Today's consent decree protects the public health by requiring Defendants to adopt practices that comply with the law – and imposing significant sanctions if they fail to do so in the future."
USDA FSIS Administrator Paul Kiecker said:  "Our inspection personnel are on the job daily, verifying that establishments are providing consumers with safe, wholesome, and properly labeled meat products. We will not tolerate a disregard for consumer health and this consent decree ensures Yin Gong Corp. follows food safety laws."
The Federal Meat Inspection Act protects the public health by imposing strict requirements on food suppliers regarding the inspection, preparation, transportation, and sale of meat products.  These requirements enable American consumers to have confidence that the meat they purchase and consume is wholesome and unadulterated.
According to the complaint filed earlier this week in Manhattan federal court, for years, Defendants repeatedly violated federal law by selling hundreds of pounds of non-federally inspected pork products to retailers located in New York and other states.  For example, in November 2019, Defendants sold approximately 274 pounds of non-federally inspected pork dumplings and pork buns to a grocery store located in Rochester, New York.  That grocery store then sold approximately 167 pounds of those pork products to its customers.  In all, USDA has uncovered over 650 pounds of meat products sold by Defendants in violation of the Federal Meat Inspection Act.  Although USDA compliance investigators repeatedly warned Defendants, they did not conform their conduct to the law.
In the consent decree entered today, Defendants admit, acknowledge, and accept responsibility for the following:
Pursuant to the consent decree, Defendants are enjoined from selling or transporting any uninspected or misbranded meat products required to be inspected and passed by USDA, or engaging in any other conduct that would violate the Federal Meat Inspection Act.  Defendants are subject to additional actions, including civil monetary penalties, termination of exempt status, contempt sanctions, and other relief, if they violate the provisions of the consent decree.
Ms. Strauss thanked the USDA for its investigative efforts in connection with this matter.
This case is being handled by this Office's Environmental Protection Unit of the Civil Division.  Assistant United States Attorney Charles S. Jacob is in charge of the case.
Public Service Announcement on Sexual Assault in Public Housing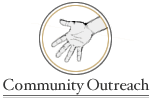 Giving back to the community through a variety of venues & initiatives.

Making sure that victims of federal crimes are treated with compassion, fairness and respect.
One St. Andrews Plaza – New York, NY 10007
The post United States Obtains Consent Decree Against Chinatown Retail Seller For Repeated Violations Of Federal Meat Inspection Act appeared first on Shore News Network.