ST. LOUIS – The U.S. Attorney's Office is committed to ensuring the just treatment of all people and wants the public to be aware of the problem affecting communities throughout the Eastern District of Missouri. An estimated 1 in 10 adults aged 60 years of age or older experience some type of abuse annually in the United States. Elder abuse violates this principle. The costs of elder abuse are high not only for the affected individuals, but society. Older Americans' losses can be tangible (homes and life savings) and intangible (dignity, independence, and possibly their lives). For society, elder abuse is both a social and economic issue and it is in everyone's interest to be mindful of and help prevent it.
World Elder Abuse Awareness Day was launched on June 15, 2006 to promote a better understanding of abuse and neglect of older persons. Elder abuse takes many forms: neglect or isolation; physical abuse; sexual abuse; financial abuse and exploitation; and emotional or psychological abuse.
Like other forms of interpersonal violence, elder abuse usually occurs behind closed doors and the victims are reluctant to report their abuse, particularly if a family member is the perpetrator. The victims may feel ashamed and embarrassed of having fallen victim to a financial scheme or to have been abused by a child. Many victims of abuse may fear that the family member who abuses them risks criminal charges. Victims are also reluctant to speak out where there is fear, they will be forced to live in a nursing home. Worse yet, the victims may fear that the abuse will get worse if they report it.
As a community, we can create a stronger society that safeguards older adults and prevents this type of abuse from occurring.
Please call the Missouri Adult Abuse and Neglect Hotline at (800) 392-0210 or the National Elder Fraud Hotline at (833) FRAUD-11 if you suspect an older adult is being abused, neglected, or exploited. Please dial 911 if you believe an older person is in a life-threatening situation.
#####

Making sure that victims of federal crimes are treated with compassion, fairness and respect.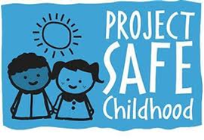 Help us combat the proliferation of sexual exploitation crimes against children.

Our nation-wide commitment to reducing gun crime in America.
Law Enforcement Officer Safety Program
Information
and
Filing a Complaint
The post U.S. Attorney's Office Recognizes 'World Elder Abuse Awareness Day' appeared first on Shore News Network.