Assistant U. S. Attorneys Larry Casper, Dylan Aste and Cindy Cipriani (619) 546-9608
NEWS RELEASE SUMMARY – August 31, 2021
SAN DIEGO — On International Overdose Awareness Day, an annual commemoration designed to raise awareness of overdose prevention and reduce the stigma of drug-related deaths, Acting U.S. Attorney Randy Grossman again warned the San Diego community about the serious fentanyl crisis and advocated an "all of society" approach to countering overdoses.
"We are losing far too many lives to fentanyl, and the age of victims is getting younger, compounding the tragedy," Grossman said.  "Just this past weekend, a San Diego teenager died due to a suspected fentanyl overdose from a counterfeit pill. The public needs to realize that there is no such thing as a 'safe' street drug — just one pill can kill."
Grossman noted that the U.S. Attorney's Office and the San Diego County District Attorney's Office are working closely with the Medical Examiner's Office and law enforcement partners on overdose cases to trace the origin of deadly drugs and build cases against suppliers. Under federal law, sellers and suppliers of drugs that cause death or serious bodily injury face a stiff penalty — a 20-year mandatory minimum sentence.  The U.S. Attorney's Office has charged approximately 30 defendants in fentanyl overdose death cases to date.
Grossman emphasized that "federal prosecutors are leaving no stone unturned to hold peddlers of fentanyl accountable. Tomorrow, Kyle Anthony Shephard will be sentenced for supplying the fentanyl that caused the fatal overdose of a 25-year-old United States Marine. On Friday, August 27, a federal jury returned a verdict — the first in a mandatory minimum case involving counterfeit pills — that will result in a 20-year sentence for Jahvaris Lamoun Springfield, who sold a 26-year-old veteran the fentanyl pills that resulted in his death.
"These overdose prosecutions seek to accomplish three goals: Deter the distribution of illegal drugs, send a clear message that traffickers of deadly poison will face serious repercussions, and provide a measure of closure and justice to those faced with devastating personal loss," Grossman said.
"Experts report that fentanyl is 50-100 times more powerful than morphine and so dangerous that in its purest form, even a very small amount can be deadly." San Diego County officials report that fentanyl overdose deaths surged during the pandemic and are expected to reach as high as 700 this year, a staggering increase over 2019, when 152 individuals died from fentanyl overdoses; in 2020, the 2019 number more than tripled to 461.
Grossman emphasized that, in the face of this crisis, "law enforcement is just one part of the solution.  We need an all of society approach.  As a community, we must consider ways that we can all play a role in furthering the public understanding that substance abuse disorder is a disease that warrants treatment, resources, and positive collective action."
In addition to prosecuting opioid dealers and smugglers, the U.S. Attorney's Office raises awareness of harm reduction, prevention and education efforts, through Opioid Coordinators Larry Casper and Dylan Aste, and Outreach Director Cindy Cipriani, who Co-Chairs the San Diego Prescription Drug Abuse Task Force. The U.S. Attorney's Office also coordinates a quarterly Fentanyl Working Group, which brings together more than 100 law enforcement officers to share trends and best practices to combat the fentanyl scourge in this district.
Finally, the U.S. Attorney's Office co-sponsors a biannual summit that convenes hundreds of leaders to focus on sharing information, reducing stigma, facilitating treatment, and implementing innovative evidence-based harm reduction prevention strategies.  This year's virtual Western States Opioid/Stimulant Summit, scheduled for November 4-5, 2021, will bring multiple disciplines together to address every aspect of the opioid crisis.  National Institute of Drug Abuse Executive Director Nora Vokow, M.D., and Acting ONDCP Director Regina LaBelle will be featured speakers, along with dozens of leaders from the prevention, public health, treatment and law enforcement communities.
Grossman urged those struggling with a substance use disorder and their family members to talk to a doctor or pharmacist about Naloxone, which can reverse an opioid overdose.
To learn how to assist a person who is overdosing, including how to administer Naloxone, please see:
https://www.sandiegorxabusetaskforce.org/naloxone.
To obtain information about treatment, see the resources at the PDATF Treatment website:
https://www.sandiegorxabusetaskforce.org/treatment.
Learn about victim notification and rights, witness information, and helpful resources.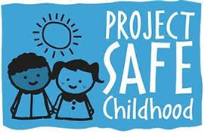 Help us combat the proliferation of sexual exploitation crimes against children.
The post U.S. Attorney's Office Recognizes Opioid Awareness Month; Highlights Enforcement and Outreach Efforts appeared first on Shore News Network.