TUCSON, Ariz. – Casey Juan Jose, 42, of Tucson, Arizona, was sentenced today by Senior U.S. District Judge Raner C. Collins to 27 months in prison, followed by a lifetime term of supervised release. Jose previously pleaded guilty to Failure to Register as a Sex Offender. 
On August 23, 2018, Jose, an enrolled member of the Tohono O'odham Nation, was convicted of Abusive Sexual Contact with a Minor and ordered to register as a sex offender. In August, 2020, Jose acknowledged the registration requirement and registered his address in Tucson, Arizona. However, between December 25, 2020 and March 18, 2021, Jose did not update his sex offender registration, despite changing residences. On March 18, 2021, Jose was arrested by United States Marshals for violating his federal supervision. 
The United States Marshal Service conducted the investigation in this case. Assistant U.S. Attorney Raquel Arellano, District of Arizona, Tucson, handled the prosecution. 
CASE NUMBER:  CR-21-1410-TUC-RCC
RELEASE NUMBER:  2021-057_Jose
# # #
For more information on the U.S. Attorney's Office, District of Arizona, visit http://www.justice.gov/usao/az/
Follow the U.S. Attorney's Office, District of Arizona, on Twitter @USAO_AZ for the latest news.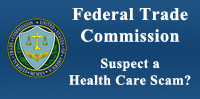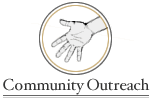 Help us combat the proliferation of sexual exploitation crimes against children.

The post Tucson Man Sentenced to 27 Months for Failing to Register as a Sex Offender appeared first on Shore News Network.