The Iowa Division of Narcotics Enforcement assisted with this investigation and discovered that Le and Nguyen were stopped by a Scott County, Mississippi officer on November 2, 2018, and found in possession of boxes of THC cartridges and $108,000 in United States currency. Le and Nguyen were again stopped by Lincoln, Nebraska Police Department officers on March 1, 2019, and found in possession of $15,000 and a THC cartridge in a different truck and cargo trailer. During the course of the investigation, investigators also determined the business owned by Le, Extra Elbow Grease, was legitimately registered, however the bills of lading paperwork provided by Nguyen and Tran were fraudulent and the business was a front for distributing marijuana across the United States.
Acting United States Attorney Richard D. Westphal of the Southern District of Iowa made the announcement. This case was investigated by Iowa Division of Narcotics Enforcement, Iowa State Patrol, Iowa Division of Intelligence, Iowa Division of Criminal Investigations Crime Laboratory, Council Bluffs Police Department, Iowa Department of Transportation Motor Vehicle Enforcement, Scott County (Mississippi) Sheriff's Department, Lincoln (Nebraska) Police Department, Lancaster County (Nebraska) Sheriff's Department, and Douglas County (Nebraska) Sheriff's Department Crime Lab.
The Department of Justice is remaining vigilant in detecting, investigating, and prosecuting wrongdoing related to the crisis. 
If you think you are a victim of a scam or attempted fraud involving COVID-19 please click the image above for a variety of resources.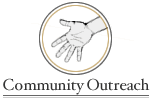 Giving Back to the Community through a variety of venues & initiatives.
Victims of crime may experience feelings of confusion, frustration, fear and anger. The United States Attorneys Office for the Southern District of Iowa Victim/Witness Unit is dedicated to making sure that victims of federal crimes and their family members are treated with compassion, fairness and respect.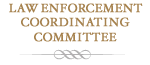 Training and seminars for Federal, State, and Local Law Enforcement Agencies.
Help us combat the proliferation of sexual exploitation crimes against children.
The post Three Men Sentenced to Ten Years in Prison for Marijuana Conspiracy appeared first on Shore News Network.