TALLAHASSEE, FLORIDA – Chester Herbert, 41, of Tallahassee, Florida, has been sentenced to 15 years in federal prison after pleading guilty to possession of a firearm by a convicted felon. Jason R. Coody, Acting United States Attorney for the Northern District of Florida, announced the sentence.
Court documents reflect, on December 9, 2018, officers of the Tallahassee Police Department responded to a domestic disturbance and found Herbert loading belongings into a friend's vehicle. Officers determined that Herbert had multiple outstanding warrants and arrested him. Witnesses advised that Herbert had placed a firearm into his friend's vehicle prior to the officers' arrival. The friend allowed officers to retrieve the firearm, which had previously been reported stolen. Herbert subsequently admitted his possession of the firearm, as well as a box of ammunition.
Herbert's prior criminal history includes eleven felony convictions in both Georgia and Florida, several of which involve narcotics distribution and violence against law enforcement officers. Given the nature of his prior felony convictions, Herbert qualified as an Armed Career Criminal and was subject to increased Federal sentencing penalties.
"Those who repeatedly commit serious crimes are deserving of significant prison sentences," stated Acting U.S. Attorney Coody. "Thanks to the outstanding work of our law enforcement partners and honest, law-abiding citizens, this armed felon has been called to account for his continued criminal conduct."
"Possession of a firearm by a convicted felon is not only illegal, but it compromises the safety of our communities," said ATF Special Agent in Charge, Craig W. Saier. "This sentencing is another example that working jointly with our partners and citizens makes our communities safer."
This sentence resulted from an investigation conducted by the Bureau of Alcohol, Tobacco, Firearms, and Explosives and the Tallahassee Police Department, with assistance from the Leon County Sheriff's Office and the Florida Department of Law Enforcement. Assistant United States Attorneys James A. McCain and Kaitlin Weiss prosecuted the case.
This case is part of Project Safe Neighborhoods (PSN), the centerpiece of the Department of Justice's violent crime reduction efforts. PSN is an evidence-based program proven to be effective at reducing violent crime. Through PSN, a broad spectrum of stakeholders works together to identify the most pressing violent crime problems in the community and develop comprehensive solutions to address them. As part of this strategy, PSN focuses enforcement efforts on the most violent offenders and partners with locally based prevention and reentry programs for lasting reductions in crime. Here in Tallahassee, the Sheriff's ALLinLEON initiative has focused on enforcement, and also engaged community volunteers to regularly take at-risk youth to places of worship, activated Neighborhood Crime Watch programs, and conducted other activities to target neighborhoods that are perennial hotspots for violence. The effort also aims to help connect individuals who are reentering the community from incarceration with education, job skills and substance abuse treatment.
The United States Attorney's Office for the Northern District of Florida is one of 94 offices that serve as the nation's principal litigators under the direction of the Attorney General. To access public court documents online, please visit the U.S. District Court for the Northern District of Florida website. For more information about the United States Attorney's Office, Northern District of Florida, visit http://www.justice.gov/usao/fln/index.html.
COVID -19 Health Care Fraud Resources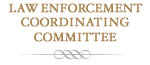 Training and seminars for Federal, State, and Local Law Enforcement Agencies.

Our nation-wide commitment to reducing gun crime in America.

Help us combat the proliferation of sexual exploitation crimes against children.
The post Tallahassee Man Sentenced To 15 Years In Prison For Possession Of A Firearm By A Convicted Felon appeared first on Shore News Network.