TALLAHASSEE, FLORIDA – This morning a federal jury in Tallahassee convicted Jirard Quin Kincherlow, 39, of Tallahassee, on the sole count of coercing or enticing a minor to engage in prostitution. The conviction, which followed a three-day trial that began on Wednesday, was announced by Jason R. Coody, Acting United States Attorney for the Northern District of Florida.
"The jury's verdict provides justice for this child victim and affirms our commitment to the protection of our most vulnerable," said Acting U.S. Attorney Coody. "Through concerted efforts like Operation Stolen Innocence, we will continue to work tirelessly with our law enforcement partners to investigate and prosecute those who prey upon our children."
The Tallahassee Police Department is pleased to learn about the latest conviction in the cases related to Operation Stolen Innocence," said Chief Lawrence Revell. "Our investigators worked tirelessly with our partners at United States Attorney's Office, Florida Department of Law Enforcement, Leon County Sheriff's Office, Homeland Security and the Federal Bureau of Investigations, to bring justice to the victims in this case and this is just the next step in the right direction. Additionally, this conviction serves as a reminder that this type of activity has no place in our community."
"The effects of Operation Stolen Innocence continue to net results across our communities, making them safer for everyone," said HSI Tampa Assistant Special Agent in Charge Micah McCombs.
Kincherlow's sentencing hearing is scheduled for October 22, 2021, at 10:00 am, at the United States Courthouse in Tallahassee before the Honorable Mark Walker. Kincherlow faces a mandatory minimum term of ten years imprisonment to Life imprisonment, a $250,000 fine, and a maximum term of Life on supervised release.
This conviction was the result of a collaborative investigation by the Tallahassee Police Department and Homeland Security Investigations as part of Operation Stolen Innocence, a multi-agency coordinated effort by the United States Marshals Service, the Florida Department of Law Enforcement, the Leon County Sheriff's Office, and the Office of State Attorney, Second Judicial Circuit, to combat human trafficking in the Tallahassee area.  Assistant United States Attorney Michelle Spaven prosecuted this case.
The United States Attorney's Office for the Northern District of Florida is one of 94 offices that serve as the nation's principal litigators under the direction of the Attorney General.  To access public court documents online, please visit the U.S. District Court for the Northern District of Florida website.  For more information about the United States Attorney's Office, Northern District of Florida, visit http://www.justice.gov/usao/fln/index.html.
COVID -19 Health Care Fraud Resources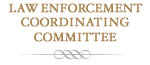 Training and seminars for Federal, State, and Local Law Enforcement Agencies.

Our nation-wide commitment to reducing gun crime in America.

Help us combat the proliferation of sexual exploitation crimes against children.
The post Tallahassee Man Convicted Of Enticing A Minor To Engage in Prostitution appeared first on Shore News Network.