SYRACUSE, NEW YORK – Daniel Morales, age 36, of Syracuse, was sentenced today to serve 84 months (7 years) in federal prison for causing the sale of firearms and ammunition to a convicted felon, announced Acting United States Attorney Antoinette T. Bacon, John B. DeVito, Special Agent in Charge of the New York Field Division of the United States Bureau of Alcohol, Tobacco, Firearms, and Explosives (ATF), and Chief Kenton Buckner, City of Syracuse Police Department.
In addition to his sentence of imprisonment, Daniel Morales was also ordered to serve a three (3) year term of supervised release following his release from incarceration.
In pleading guilty previously Daniel Morales admitted that he acted as a middleman in the sale of 13 firearms and ammunition recovered in a joint investigation conducted by the United States Bureau of Alcohol, Tobacco, Firearms and Explosives (ATF) and the Syracuse Police Department. The investigation in late 2018 and early 2019 included undercover purchases of stolen firearms, fully automatic weapons, illegally short-barreled rifles, and non-commercially fabricated "ghost guns" (pistols and rifles). Morales brokered a series of undercover firearms sales in Syracuse and Solvay from sellers Luis Matos, and later Jovaun Clark.  During these sales, Morales connected the illegal firearms sellers with the undercover buyer for a fee paid in cash. The sales of the firearms included:
Luis Matos pled guilty to being a felon in possession of firearms and was sentenced on July 28, 2020, to serve 60-months in federal prison, followed by a 3-year term of supervised release.
Jovaun Clark is charged in a pending indictment with several firearms offenses. He is currently scheduled for trial on November 15, 2021. The charges in the indictment are merely accusations and he is innocent until or unless proven guilty
This case was investigated by The United States Bureau of Alcohol, Tobacco, Firearms and Explosives (ATF), the Syracuse Police Department-Special Investigations Division (SPD-SID), and the New York State Department of Corrections and Community Supervision (DOCCS), and was prosecuted by Assistant U.S. Attorney Richard Southwick.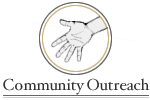 Giving Back to the Community through a variety of venues & initiatives.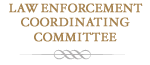 Training and seminars for Federal, State, and Local Law Enforcement Agencies.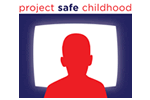 Help us combat the proliferation of sexual exploitation crimes against children.
The post Syracuse Man Sentenced to Seven Years in Federal Prison for Brokering Illegal Gun Sales appeared first on Shore News Network.