ALBUQUERQUE, N.M.  – Adrian Acevedo, 37, of Sunland Park, New Mexico, was sentenced on Aug. 24 to 15 years in federal prison. Acevedo pleaded guilty on Feb. 11, 2020, to conspiracy to take a hostage and conspiracy to harbor illegal aliens.
        According to court records, on Oct. 4, 2019, Acevedo and his co-conspirators detained two sisters, both Cuban nationals, at Acevedo's home in Sunland Park. Acevedo and the co-conspirators contacted the sisters' brother and demanded money for their release. Later that day, co-conspirator Willie Espinoza took the sisters to another house where they were held by Espinoza, Judith Clouser and David Diaz. The conspirators continued to demand money from the brother until they received $1,500 on Oct. 5. The sisters were left in the house until they were rescued by Sunland Park Police.
        On Nov. 15, 2019, Acevedo transported an undocumented alien to his home. Acevedo continued to harbor the alien in his home until the alien was transported to another residence on Nov. 17. Federal agents arrested Acevedo on Nov. 19. In his plea agreement, Acevedo admitted that he harbored the alien "for commercial advantage and personal financial gain," and that he knew what he was doing was illegal.
        Upon his release from prison, Acevedo will be subject to three years of supervised release.
        On Feb. 6, 2020, Espinoza pleaded guilty to conspiracy to take a hostage, and on Oct. 27, 2020, was sentenced to nine years in prison. On March 11, 2020, Diaz pleaded guilty to conspiracy to take a hostage, and on Oct. 28 was sentenced to 11 years and three months in prison. On Jan. 7, Diaz's sentence was amended to five years and three months. On Jan. 17, 2020, Clouser pleaded guilty to conspiracy to take a hostage.
        Homeland Security Investigation investigated this case with assistance from U.S. Border Patrol, the Hatch Police Department and the Sunland Park Police Department. Assistant U.S. Attorney Luis A. Martinez prosecuted the case.
# # #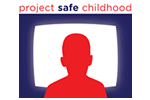 Help us combat the proliferation of sexual exploitation crimes against children.

Making sure that victims of federal crimes are treated with compassion, fairness and respect.
The post Sunland Park man sentenced to 15 years in prison for hostage taking and harboring aliens appeared first on Shore News Network.