ST. LOUIS – Laquesha Hardimon, 29, of Dellwood, Missouri, appeared before United States District Court Judge Sarah E. Pitlyk on today's date and pleaded guilty to providing false information to a federally licensed firearms dealer (Kevin's Guns).
On October 2, 2020, Hardimon bought a firearm from Kevin's Guns under false pretenses.  Hardimon falsely indicated on paperwork, required to be completed prior to the purchase of the firearm, that she was buying the firearm for herself, when, in fact, she was purchasing the firearm for her brother. Hardimon believed her brother was prohibited from purchasing the firearm for himself under federal law.   
After purchasing the firearm, Hardimon gave the firearm to her brother. Less than a week later, Hardimon's brother gave the firearm to another individual. On October 17, 2020, the firearm was used in a homicide in Wisconsin. The individual to whom Hardimon's brother gave the firearm is facing charges for that homicide.
The Bureau of Alcohol, Tobacco, Firearms and Explosives investigated the case. Assistant United States Attorney Jennifer Szczucinski is handling the matter.
#####

Making sure that victims of federal crimes are treated with compassion, fairness and respect.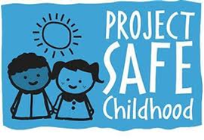 Help us combat the proliferation of sexual exploitation crimes against children.

Our nation-wide commitment to reducing gun crime in America.
Law Enforcement Officer Safety Program
Information
and
Filing a Complaint
The post St. Louis County woman pleads guilty to straw purchasing a firearm linked to a homicide appeared first on Shore News Network.