Acting United States Attorney Richard D. Westphal of the Southern District of Iowa, as well as Des Moines Police Department Chief Dana Wingert, made the announcement.
The public is reminded that charges contain only accusations and are not evidence of guilt. The defendants are presumed innocent and entitled to a fair trial at which the government has the burden of proving guilt beyond a reasonable doubt
The investigation was conducted by the Des Moines Police Department, Crimes Against Persons and Intelligence Sections. The case is being prosecuted by the United States Attorney's Office for the Southern District of Iowa, with assistance from the Polk County Attorney's Office, as part of Project Safe Neighborhoods, a program bringing together all levels of law enforcement and the communities they serve to reduce violent crime and make our neighborhoods safer for everyone.
The Department of Justice is remaining vigilant in detecting, investigating, and prosecuting wrongdoing related to the crisis. 
If you think you are a victim of a scam or attempted fraud involving COVID-19 please click the image above for a variety of resources.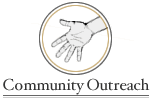 Giving Back to the Community through a variety of venues & initiatives.
Victims of crime may experience feelings of confusion, frustration, fear and anger. The United States Attorneys Office for the Southern District of Iowa Victim/Witness Unit is dedicated to making sure that victims of federal crimes and their family members are treated with compassion, fairness and respect.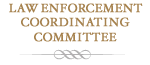 Training and seminars for Federal, State, and Local Law Enforcement Agencies.
Help us combat the proliferation of sexual exploitation crimes against children.
The post Six Defendants Charged in a 15-Count Racketeering Indictment Against OTB Criminal Street Gang appeared first on Shore News Network.