BANGOR, Maine: A Sidney man pleaded guilty in federal court Friday to making false statements with respect to work on a federally approved highway project, Acting U.S. Attorney Donald E. Clark announced.
According to court records, in June 2019, Jim Wentworth, 51, was working as the project manager for a general contractor on a bridge contract in Gardiner. As part of a contract modification, Wentworth submitted documents falsely inflating the costs paid to a subcontractor.  Based on these false submissions, the Maine Department of Transportation overpaid the general contract by over $91,000. The project was funded in part with federal highway funds approved by the U.S. Department of Transportation. 
Wentworth faces up to five years in prison and a fine of up to $250,000. He also faces up to three years of supervised release. He will be sentenced after the completion of a presentence investigation report by the U.S. Probation Office. A federal district court judge will determine any sentence after considering the U.S. Sentencing Guidelines and other statutory factors.
The investigation was conducted by the U.S. Department of Transportation, Office of Inspector General.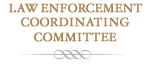 Training and seminars for Federal, State, and Local Law Enforcement Agencies.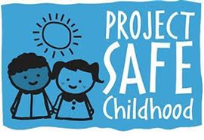 Help us combat the proliferation of sexual exploitation crimes against children.
Our nation-wide commitment to reducing violent crime in America.

Making sure that victims of federal crimes are treated with compassion, fairness and respect.
The post Sidney Man Pleads Guilty to Making False Statements in a Highway Project appeared first on Shore News Network.