CONTACT: Barbara Burns
PHONE: (716) 843-5817
FAX #: (716) 551-3051
ROCHESTER, N.Y. – U.S. Attorney James P. Kennedy, Jr. announced today that Miguel Ramos, 20, of Rochester, NY, pleaded guilty before U.S. District Judge Charles J. Siragusa to rioting for his role in violent protests held in the City of Rochester in May 2020. The charge carries a maximum penalty of five years in prison and a $250,000 fine.
Assistant U.S. Attorney Cassie M. Kocher, who is handling the case stated that on May 30, 2020, Rochester Police Department (RPD) officers were assigned to assist with crowd control during protests scheduled at the Public Safety Building (PSB) on Exchange Boulevard. During the late-afternoon/early evening, those protests, being held in response to the death of George Floyd in Minneapolis, Minnesota, turned violent and resulted in vandalism, damaged property, looting, and fires.
During the course of the protests, the defendant and others used an aerosol can and an open flame to set fire to a marked Rochester Police Department patrol vehicle parked in front of the Public Safety Building. The burning of the RPD car, which was completely destroyed, was broadcast and recorded on Facebook Live, which streamed the burning online in real time. Ramos also took photographs of himself at the riot and sent those photographs to others via text message to encourage them to participate in the riot.
The plea is are the result of an investigation by the Bureau of Alcohol, Tobacco, Firearms, and Explosives, under the direction of Special Agent-in-Charge John B. Devito, New York Field Division; the Rochester Police Department, under the direction of Chief Cynthia Herriott-Sullivan; the Gates Police Department, under the direction of Chief James VanBrederode; the Monroe County Sheriff's Office, under the direction of Sheriff Todd Baxter; the New York State Police, under the direction of Major Barry Chase; the Federal Bureau of Investigation, under the direction of Special Agent-in-Charge Stephen Belongia; the Monroe County District Attorney's Office, under the direction of District Attorney Sandra Doorley; the Greater Rochester Area Narcotics Enforcement Team, under the direction of Lieutenant Robert Hill; and the Rochester Fire Department, under the direction of Fire Chief Felipe Hernandez Jr.The fact that a defendant has been charged with a crime is merely an accusation and the defendant is presumed innocent until and unless proven guilty.
Sentencing is scheduled for December 2, 2021, at 9:15 a.m. before Judge Siragusa.
# # # #
A message from US Attorney James P. Kennedy for Law Enforcement Appreciation Day
Visit the Federal government's website to help you be safe, secure and responsible online.
https://www.onguardonline.gov/
CASE INFORMATION


Making sure that victims of federal crimes are treated with compassion, fairness and respect.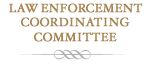 Read about our LECC Program
138 Delaware Ave. – Buffalo, NY 14202
The post Rochester Man Pleads Guilty To His Role In Burning Of RPD Car During May 2020 Violent Protests In Rochester appeared first on Shore News Network.