ALBANY, NEW YORK – Brandon Glaski, age 38, of East Nassau, New York, was sentenced today to 30 months in prison for unlawfully possessing firearms including "ghost guns," as well as ammunition, a machinegun conversion device, and silencers.
The announcement was made by Acting United States Attorney Antoinette T. Bacon and John B. DeVito, Special Agent in Charge of the New York Field Division of the Bureau of Alcohol, Tobacco, Firearms, and Explosives (ATF).
United States District Judge Mae A. D'Agostino also sentenced Glaski to a 3-year term of supervised release.
On June 12, 2018, investigators with ATF and the New York State Police (NYSP) executed a federal search warrant at Glaski's residence in East Nassau.  Stored in locked gun lockers in Glaski's bedroom, as well as in unlocked containers in a hallway closet, basement and garage, were 23 rifles, 15 handguns, seven silencers, one machinegun conversion device, 101 ammunition magazines, and over 5,000 rounds of assorted ammunition.  The recovered firearms included two rifles without serial numbers ("ghost guns"), as well as 15 finished rifle and pistol lower receivers lacking serial numbers.
In pleading guilty, Glaski admitted that he had ordered the machinegun conversion device and silencers from Internet-based suppliers.  At the time he possessed the firearms and ammunition, Glaski had a prior state felony conviction for impaired driving.
This case was investigated by ATF, with assistance provided by NYSP, and prosecuted by Assistant U.S. Attorney Emmet J. O'Hanlon.
This case is part of Project Safe Neighborhoods (PSN), the centerpiece of the Department of Justice's violent crime reduction efforts.  PSN is an evidence-based program proven to be effective at reducing violent crime.  Through PSN, a broad spectrum of stakeholders work together to identify the most pressing violent crime problems in the community and develop comprehensive solutions to address them.  As part of this strategy, PSN focuses enforcement efforts on the most violent offenders and partners with locally based prevention and reentry programs for lasting reductions in crime.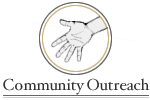 Giving Back to the Community through a variety of venues & initiatives.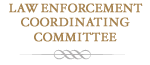 Training and seminars for Federal, State, and Local Law Enforcement Agencies.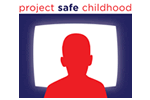 Help us combat the proliferation of sexual exploitation crimes against children.
The post Rensselaer County Felon Sentenced to 30 Months on Firearms Convictions appeared first on Shore News Network.