CONTACT: Barbara Burns
PHONE: (716) 843-5817
FAX #: (716) 551-3051
BUFFALO, N.Y. – U.S. Attorney James P. Kennedy, Jr. announced today that Harold Alexis Ortiz Cosme, 26, of Puerto Rico, and Luis G. Candelario, 26, of Buffalo, were each sentenced to serve 37 months in prison by U.S. District Judge John L. Sinatra, Jr.
Assistant U.S. Attorney Charles E. Watkins, who handled the case, stated that on February 7, 2020, a federal search warrant was executed on a suspicious parcel in Puerto Rico addressed to "Harold Ortiz." The package contained approximately one kilogram of cocaine, which was replaced with sham and sent on to its destination. On February 12, 2020, a controlled delivery of the package was conducted at a residence on Grant Street in Buffalo, which was rented by defendant Candelario in furtherance of the conspiracy. Candelario received the package, then got into a vehicle and took the package to defendant Cosme, who placed it in the trunk of his vehicle. Investigators conducted a traffic stop of both vehicles and recovered the parcel. A search of the Grant Street residence found the apartment devoid of any furniture, except for a chair located at a window with a clear view of the street and mailbox, suggesting that the sole purpose of the apartment was to possess narcotics in furtherance of the conspiracy. The defendants were subsequently arrested.
The sentencings are the result of an investigation by the U.S. Postal Inspection Service, under the direction of Boston Division Acting Inspector-in-Charge Joshua W. McCallister, and the Drug Enforcement Administration, under the direction of Special Agent-in-Charge Ray Donovan.
# # # #
A message from US Attorney James P. Kennedy for Law Enforcement Appreciation Day
Visit the Federal government's website to help you be safe, secure and responsible online.
https://www.onguardonline.gov/
CASE INFORMATION


Making sure that victims of federal crimes are treated with compassion, fairness and respect.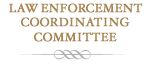 Read about our LECC Program
138 Delaware Ave. – Buffalo, NY 14202
The post Puerto Rican Man And Buffalo Man Going To Prison For Selling Cocaine appeared first on Shore News Network.