CONTACT: Barbara Burns
PHONE: (716) 843-5817
FAX #: (716) 551-3051
BUFFALO, N.Y. – U.S. Attorney James P. Kennedy, Jr. announced today that Lisa Mesler, 55, of Niagara Falls, NY, pleaded guilty before U.S. District Judge John L. Sinatra, Jr. to theft of government money. The charge carries a maximum penalty of 10 years in prison and a fine of $250,000.
Assistant U.S. Attorney Paul E. Bonanno, who is handling the case, stated that between October 2017 and June 2018, the defendant, while employed by the United States Postal Service as a Station Manager at the Cheektowaga, NY, Branch, stole $63,265.96 from the cash register drawers of sales associates, which she supervised. Mesler stole money on 53 different occasions. Also, on multiple occasions during that time period, the defendant stole stamps. The value of the stamps stolen was $28,265.30.
The plea is the result of an investigation by the United States Postal Service, Office of Inspector General, under the direction of Special Agent-in-Charge Kenneth Cleevely, Eastern Area Field Office, Pittsburgh, PA, and Homeland Security Investigations, under the direction of Special Agent-in-Charge Kevin Kelly.
Sentencing is scheduled for October 13, 2021, at 3:00 p.m. before Judge Sinatra.
# # # #
A message from US Attorney James P. Kennedy for Law Enforcement Appreciation Day
Visit the Federal government's website to help you be safe, secure and responsible online.
https://www.onguardonline.gov/
CASE INFORMATION


Making sure that victims of federal crimes are treated with compassion, fairness and respect.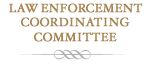 Read about our LECC Program
138 Delaware Ave. – Buffalo, NY 14202
The post Postal Worker Pleads Guilty To Sealing Over $90,000 In Cash And Stamps From The Postal Service appeared first on Shore News Network.