GREAT FALLS — A Polson man convicted by a jury of trafficking methamphetamine in the Helena community was sentenced today to 13 years and eight months in prison to be followed by five years of supervised release, Acting U.S. Attorney Leif M. Johnson said.
A federal jury found Roy Allen Shostak, 29, guilty on July 28 of possession with intent to distribute meth after 18 minutes of deliberation following a one-day trial.
Chief U.S. District Judge Brian M. Morris presided.
In evidence presented at trial and in court documents, the government alleged that in May 2020, law enforcement in Helena received information that Shostak was driving a black Jaguar car, dealing meth from a trailer home and had absconded from state probation. After surveilling the residence, officers arrested Shostak on an outstanding warrant. Officers seized the car, searched it pursuant to a warrant and found three baggies of meth, a digital scale, a syringe, two cellular phones, a bill of sale showing Shostak had recently purchased the car and other items. A search of the phone showed messages between Shostak and others discussing Shostak's trafficking of meth and heroin.
Assistant U.S. Attorney Jeffrey K. Starnes prosecuted the case, which was investigated by the Drug Enforcement Administration, Helena Police Department and the Missouri River Drug Task Force.
This case is part of Project Safe Neighborhoods, a U.S. Department of Justice initiative to reduce violent crime. Through PSN, federal, tribal, state and local law enforcement partners in Montana focus on violent crime driven by methamphetamine trafficking, armed robbers, firearms offenses and violent offenders with outstanding warrants.
XXX
Montana 2020 Indian Country Operational Plan
Watch informative PSAs
produced by this District on
priorities and programs.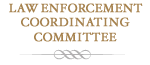 Training and seminars for Federal, State, and Local Law Enforcement Agencies.
Help us combat the proliferation of sexual exploitation crimes against children.
The post Polson meth trafficker sentenced to more than 13 years in prison appeared first on Shore News Network.