CONTACT: Barbara Burns
PHONE: (716) 843-5817
FAX #: (716) 551-3051
ROCHESTER, N.Y. – U.S. Attorney James P. Kennedy, Jr. announced today that Luke Vuittonet, 21, of Pittsford, NY, who was convicted of production of child pornography, was sentenced to serve 18 years in prison and 25 years of supervised release by U.S. District Judge Charles J. Siragusa.
Assistant U.S. Attorney Melissa M. Marangola, who handled the case, stated that between August 6 and August 12, 2019, the defendant produced digital photographs depicting a minor victim engaged in prohibited sexual conduct. The images were produced on Vuittonet's cellular telephone.
The sentencing is the result of an investigation by the Federal Bureau of Investigation, under the direction of Special Agent-in-Charge Stephen Belongia, and the Monroe County Sheriff's Office, under the direction of Sheriff Todd Baxter.    
# # # #
A message from US Attorney James P. Kennedy for Law Enforcement Appreciation Day
Visit the Federal government's website to help you be safe, secure and responsible online.
https://www.onguardonline.gov/
CASE INFORMATION


Making sure that victims of federal crimes are treated with compassion, fairness and respect.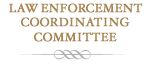 Read about our LECC Program
138 Delaware Ave. – Buffalo, NY 14202
The post Pittsford Man Going To Prison For 18 Years For Production Of Child Pornography appeared first on Shore News Network.