ALBANY, NEW YORK – Peter Mami, age 43, of Orange County, New York, pled guilty today to possessing and intending to distribute more than 500 grams of cocaine.  The announcement was made by Acting United States Attorney Antoinette T. Bacon and Ray Donovan, Special Agent in Charge, United States Drug Enforcement Administration (DEA), New York Division.
As part of his guilty plea, Mami admitted that on March 2, 2020, he and his co-defendant possessed with the intent to distribute approximately two kilograms of cocaine.
Mami faces at least 5 years and up to 40 years in prison, a fine of up to $5 million, and a term of supervised release of at least 4 years and up to life, when Chief United States District Judge Glenn T. Suddaby sentences him on January 6, 2022.  A defendant's sentence is imposed by a judge based on the particular statute the defendant is charged with violating, the U.S. Sentencing Guidelines, and other factors.
This case was investigated by the DEA, and is being prosecuted by Assistant U.S. Attorneys Ashlyn Miranda and Joshua R. Rosenthal.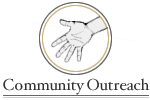 Giving Back to the Community through a variety of venues & initiatives.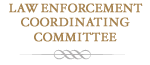 Training and seminars for Federal, State, and Local Law Enforcement Agencies.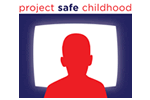 Help us combat the proliferation of sexual exploitation crimes against children.
The post Orange County Man Pleads Guilty to Cocaine Charge appeared first on Shore News Network.