According to court records, on December 27, 2017, agents intercepted communications between Johnson and Ricky Redd, a Chicago-based drug courier. In these communications, Johnson and Redd discussed a pending delivery of heroin. Redd was driving that day from Chicago to New Orleans to give Johnson a bag containing approximately three kilograms of heroin.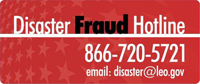 Help us combat disaster fraud.
650 Poydras Street, Suite 1600 – New Orleans, LA 70130
The post New Orleans Resident Pleads Guilty to Laundering More Than $118,00 Of Her Partner's Heroin Proceeds by Buying a House in New Orleans East Where They Lived, Agrees to Forfeit a Mercedes Benz and a Florida Property as Drug Proceeds appeared first on Shore News Network.