Metropolis, Ill. – Shawn Nowlin, 55, of Metropolis, Illinois, has been sentenced to one year in
prison
for assisting in the preparation of false federal tax returns.
Court records show that Nowlin was an unauthorized tax preparer and operated under various names,
including Snowlin Tax and Prep, LLC. From 2014 to 2018, he prepared approximately 291 federal tax
returns and falsified wage and withholding amounts and other W-2 information, resulting in a loss
to the United States of nearly $2 million dollars.
"Tax preparers who abuse the system for their own gain must be held to account," said U.S. Attorney
Steven  D.  Weinhoeft.  "Prosecutions  like  this  one  send  an  important  message  to 
fraudulent  tax preparers: if you break the rules, you will face the consequences."
IRS Criminal Investigations investigated the case.
Assistant U.S. Attorney Norman R. Smith prosecuted the case.
Click here for information in multiple victim cases.
Our nation-wide commitment to reducing gun crime in America.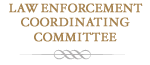 Training and seminars for Federal, State, and Local Law Enforcement Agencies.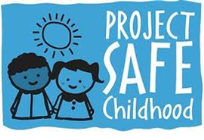 Help us combat the proliferation of sexual exploitation crimes against children.
The post Metropolis Tax Preparer Sentenced to Prison for Preparing False Returns appeared first on Shore News Network.