COEUR D'ALENE – Denvil Alan Baldwin, 46, of, Spokane Valley, Washington, was sentenced to ten years in federal prison based upon his March 2021 guilty plea to possession of methamphetamine with intent to distribute, Acting U.S. Attorney Rafael M. Gonzalez, Jr. announced today. Baldwin was indicted on the charge by a grand jury on January 30, 2020.
Court records reflect that on January 8, 2020, Baldwin was found with 70 grams of methamphetamine in his car. A search warrant was issued for a trailer he was living in on the Coeur d'Alene Indian reservation. Another 740 grams of methamphetamine was found in the trailer. In pleading guilty, Baldwin admitted he possessed the methamphetamine with the intent to distribute it to others.
After serving his prison sentence, Baldwin will be on supervised release with the United States Probation Office for five years.
Acting U.S. Attorney Gonzalez commented that "drug traffickers operating on a reservation will be prosecuted to the fullest extent of the law." He went on to credit the cooperative efforts of the Benewah County Sheriff's Office, the Narcotics Division of the Bureau of Indian Affairs, and the Coeur d'Alene Tribal Police Department, which led to charges.
###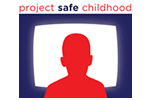 Project Safe Childhood (PSC) is a Department of Justice initiative launched in 2006.
Project Safe Neighborhoods (PSN) is a collaborative effort by federal, state, and local law enforcement agencies, prosecutors, and communities to prevent and deter gun violence.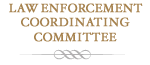 Training and seminars for Federal, State, and Local Law Enforcement Agencies.

Making sure that victims of federal crimes are treated with compassion, fairness and respect.
The post Methamphetamine Possession with Intent to Distribute Nets 10-Year Prison Sentence appeared first on Shore News Network.