Audrey Strauss, the United States Attorney for the Southern District of New York, announced today that the United States has settled civil fraud claims against TOWER MAINTENANCE CORP. ("TOWER"), a Long Island-based steel painting company.  The settlement resolves the United States' allegations that TOWER fraudulently obtained payments on two federally funded construction projects by causing misrepresentations of compliance with Disadvantaged Business Enterprise ("DBE") rules, which require participation of businesses owned by women and minorities.  Specifically, the United States alleged that TOWER, a certified DBE, caused the prime contractors on the projects to misrepresent that TOWER, as a DBE, was solely performing work on the two projects, when in fact the work was managed and supervised by codefendant Spectrum Painting Corp. ("Spectrum"), a non-DBE.   
Under the settlement approved by U.S. District Judge Analisa Torres, TOWER admits and accepts responsibility for conduct alleged in the Government's amended complaint and agrees to pay $150,000 to the United States.  The settlement amount is based on the Office's assessment of TOWER's ability to pay based on the financial information it provided.  The Office previously reached settlements to resolve its fraud claims against the codefendants in the lawsuit, Spectrum and Ahern Painting Contractors Co. ("Ahern"), under which Spectrum and Ahern were required to pay a total of $3.4 million.
Manhattan U.S. Attorney Audrey Strauss said: "With this settlement, my Office paints a clear picture that we will pursue any contractor that participates in an unlawful scheme to exploit the Disadvantaged Business Enterprise program.  All contractors are on notice that we are committed to rooting out public works contracting fraud."
As alleged in the amended complaint filed in Manhattan federal court in August 2019, TOWER performed steel painting work on two federally funded projects to renovate the Brooklyn Bridge and Queens Plaza.  Contracts for both projects required Ahern to hire DBEs to perform a percentage of the work and to adhere to the DBE regulations.  The DBE regulations require DBEs to manage and supervise their own work.  Yet TOWER hired Spectrum, a non-DBE painting subcontractor, to manage and supervise the DBE work that was supposed to be performed solely by TOWER.  Further, to conceal this scheme, TOWER passed off Spectrum employees as its own in project documents.  
As part of the settlement, TOWER admits, acknowledges, and accepts responsibility for the following conduct alleged in the amended complaint:
Ms. Strauss praised the outstanding investigative work of the United States Department of Transportation Office of Inspector General, the New York City Department of Investigation, and the Inspector General of the Metropolitan Transportation Authority. 
This case is being handled by the Office's Civil Frauds Unit.  Assistant U.S. Attorneys Mónica P. Folch and David J. Kennedy are in charge of this case.
This Office was one of the districts affected by the SolarWinds intrusion.
Please click here for further information.
Public Service Announcement on Sexual Assault in Public Housing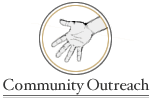 Giving back to the community through a variety of venues & initiatives.

Making sure that victims of federal crimes are treated with compassion, fairness and respect.
One St. Andrews Plaza – New York, NY 10007
The post Manhattan U.S. Attorney Settles Fraud Suit Against Tower Maintenance Corp. For False Statements About Disadvantaged Business Participation On Two Federal Construction Projects appeared first on Shore News Network.