CORPUS CHRISTI, Texas – A Corpus Christi federal jury has convicted a 41-year-old man for attempted robbery and discharging a firearm in the commission of the crime, announced Acting U.S. Attorney Jennifer B. Lowery.
The jury deliberated for an less than two hours before convicting Eric Richard Garza, Corpus Christi, following a three-day trial.
On Dec. 14, 2018, Garza drove to Central Watch and Clock Repair in Corpus Christi with Christopher Rangel-Musial. Both were wearing masks. The jury heard that Garza gave Rangel-Musial a loaded firearm and told him to point the it at the shop owner while he robbed the business of money and goods.
Rangel-Musial did so, but the shop owner refused to get on the ground as told. Garza instructed Rangel-Musial to shoot him, at which time he fired three shots, hitting the victim twice. The shop owner managed to get his revolver and chased the two men out of the store, shooting Rangel-Musial twice as they fled.  
The defense attempted to convince the jury that a female passenger in the getaway vehicle committed the crime. They did not believe those claims and found him guilty as charged.
U.S. District Judge Nelva Gonzales Ramos presided over trial and set sentencing for Sept. 15. At that time, Garza faces up to 30 years of imprisonment and a possible $500,000 maximum fine. He will remain in custody pending that hearing.
Rangel-Musial pleaded guilty in 2019. He has been and will remain in custody until his sentencing, set for June 30.
The Bureau of Alcohol, Tobacco, Firearms and Explosives and Corpus Christi Police Department conducted the investigation. Assistant U.S. Attorneys Joel Dunn and Christopher Marin are prosecuted the case.

Civil Rights Enforcement

We are currently accepting applications for Law Student Interns. Click for more info.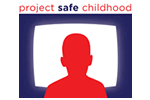 Help us combat the proliferation of sexual exploitation crimes against children.
The post Local man found guilty of violent robbery attempt appeared first on Shore News Network.