Seattle – A 51-year-old Seattle man was sentenced today in U.S. District Court in Seattle to 13 years in prison for drug and gun crimes announced Acting United States Attorney Tessa M. Gorman.  Clyde McKnight was convicted May 21, 2021, of possession of controlled substances with intent to distribute, and two counts of being a felon in possession of firearms, following a 5-day jury trial.  The case stemmed from a 6-month investigation in 2017 by the Seattle Police Department and Drug Enforcement Administration, of significant drug trafficking in Seattle's Pioneer Square neighborhood. At the sentencing hearing, U.S. District Judge Thomas S. Zilly ordered McKnight to also pay a $36,000 fine and serve five years of supervised release following prison.
"This defendant was a significant drug dealer in Seattle's Pioneer Square neighborhood, spreading addiction, despair, and potentially deadly fentanyl throughout our community," said Acting U.S. Attorney Gorman. "He has been involved with crime for decades, and did significant state prison time for attempted murder.  This federal sentence is necessary to protect the public from the defendant's callous disregard for community safety."
According to records filed in the case and testimony at trial, Clyde McKnight was arrested outside a Portland, Oregon motel in January 2018.  The arrest followed the seizure of 2.6 kilos of cocaine, 1.5 kilos of heroin, 607 grams of crack cocaine, 42 grams of methamphetamine and 180 grams of fentanyl from McKnight's vehicle in Seattle.  At the time of his arrest, McKnight had $36,000 and a handgun with him.   
McKnight had been observed by law enforcement using a Chrysler 300 sedan as a storage location for drugs – crack cocaine, powder cocaine, heroin, and fentanyl.  McKnight parked the vehicle in various locations in the Mount Baker neighborhood.  On the night of January 2, 2018, the Seattle Police Department impounded the car and obtained a search warrant.  In the early morning of January 3, 2018, McKnight made numerous panicked calls to 9-1-1 to report the vehicle stolen.  Ultimately, he was informed the vehicle had been impounded and was in the police evidence yard.  McKnight immediately tried to flee the state, traveling to Portland, Oregon where he was arrested.
A search of McKnight's apartment in downtown Seattle turned up another firearm – a loaded Glock.  McKnight is prohibited from possessing firearms due to prior convictions – including one for attempted murder.  The jury reached separate verdicts following the drug conviction, finding that McKnight was also guilty of being a felon in possession of the two firearms.
Four other conspirators were charged, convicted, and sentenced as part of the case:
Patrick Tables, 56, was sentenced to 10 years in prison.
Jonathon Rushing, 42, was sentenced to 8 and a half years in prison.
Michael Turner, 52, was sentenced to 5 years in prison
Marvin Traylor, 52, was sentenced to one year in prison.
After multiple requests by the defendant for delays in the trial, McKnight's trial was scheduled for April 2020.  The pandemic closure of the U.S. District Courthouse to in-person appearances delayed the trial further.  The case was the first one scheduled for trial as the courthouse returned to limited jury trials. 
This case is part of an Organized Crime Drug Enforcement Task Forces (OCDETF) investigation. OCDETF identifies, disrupts, and dismantles the highest-level drug traffickers, money launderers, gangs, and transnational criminal organizations that threaten the United States by using a prosecutor-led, intelligence-driven, multi-agency approach that leverages the strengths of federal, state, and local law enforcement agencies against criminal networks.
The case was investigated by the Seattle Police Department and the Drug Enforcement Administration (DEA) with assistance from the Port of Seattle Police Department and the FBI crime lab at Quantico, VA.
The case was prosecuted by Assistant United States Attorneys Vince Lombardi and Casey Conzatti.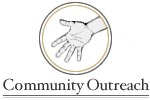 Engaging in outreach in order to prevent crime, respond to community needs, and promote good citizenship.

Making sure that victims of federal crimes are treated with compassion, fairness and respect

Our nation-wide commitment to reducing gun crime in America
The post Leader of Seattle drug distribution ring sentenced to 13 years in prison appeared first on Shore News Network.