Seattle —A 33-year-old Kent, Washington man was sentenced today in U.S. District Court in Seattle to two years in prison for being a felon in possession of a firearm during civil unrest and looting in downtown Seattle, announced Acting U.S. Attorney Tessa M. Gorman.  Al M. Talaga was arrested in September 2020, following an investigation of events that began June 1, 2020.  At the sentencing hearing today U.S. District Judge James L. Robart told him, "You can't have guns.  We're talking about a phenomenon plaguing our city."
"This defendant was one of a fairly small number of people who hijacked otherwise lawful protests, intended to highlight the issue of racial injustice, to vandalize and steal merchandise from a small business that had been closed for months due to COVID-19," said Acting U.S. Attorney Gorman. "He chose to make the situation even more dangerous by bringing loaded firearms into the area."
According to the criminal complaint, on June 1, 2020, Seattle Police officers responded to reports of a break-in and looting at the Sneaker City store on Pike Street in downtown Seattle.  When police arrived, various suspects were running away from the store.  Witnesses said some of the looters had loaded merchandise into a Dodge Magnum that was parked near the store.  In checking the car for suspects, police officers noted a number of items that appeared to have been taken from the store, as well as a firearm in the driver's side door panel of the car.
Police impounded the car and traced its ownership to Talaga.  A court-authorized search of the car revealed that there were two firearms in the car.  In addition to the loaded .40 caliber Glock in the side pocket of the door, investigators found a second loaded handgun under the floor mat on the passenger side of the car.  A law enforcement database check verified that the .40 caliber pistol under the floor mat had been reported stolen in 2019 from a residence in Tacoma during a home invasion robbery.
Talaga is prohibited from possessing firearms due to a 2005 conviction in King County Superior Court for Second Degree Robbery.
In asking for a 30-month sentence Assistant United States Attorney Kate Crisham wrote in her sentencing memo, "In this case, Talaga had two easily accessible, loaded firearms in an unlocked car that he and others used as a receptacle for the stolen merchandise they looted from the store. A witness observed the looters make multiple trips to Talaga's car with stolen merchandise. As the Probation Officer noted, if security or responding law enforcement officers had confronted the looters near the car, the firearms very well could have come in to play."
The case was investigated by the Seattle Police Department and the Bureau of Alcohol, Tobacco, Firearms & Explosives (ATF).
The case is being prosecuted by Assistant United States Attorney Kate Crisham.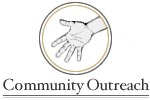 Engaging in outreach in order to prevent crime, respond to community needs, and promote good citizenship.

Making sure that victims of federal crimes are treated with compassion, fairness and respect

Our nation-wide commitment to reducing gun crime in America
The post Kent, Washington man who engaged in looting during downtown Seattle civil unrest sentenced for illegally possessing firearm appeared first on Shore News Network.