ST. LOUIS – United States District Court Judge John A. Ross sentenced Joe Lea, 34, of St. Louis, to 48 months in prison today. Lea pleaded guilty to being a felon in possession of a firearm.
On July 30, 2019, two members of the North County Police Cooperative were on patrol in the area of the Wellston Food Market when the officers observed Lea exit a vehicle and drop what appeared to be controlled substances to the ground.  Lea retrieved the suspected controlled substances and placed them in a satchel that Lea was wearing.  
The officers approached Lea to investigate further.  Lea refused to cooperate and initiated a struggle with the officers.  During the struggle, Lea struck one of the officers in the face and ran. As Lea fled on foot, Lea tossed a firearm and his satchel to the ground.  After doing so, Lea eventually stopped running and was arrested. 
Lea's nine-millimeter firearm was seized.  It was loaded with 26 rounds of ammunition.  Inside Lea's satchel, officers seized 17 capsules containing fentanyl; two additional loaded nine-millimeter firearm magazines, and additional loose rounds of ammunition.  
Prior to July 30, 2019, Lea was convicted of at least one felony crime.
The North County Police Cooperative investigated the case.
#####

Making sure that victims of federal crimes are treated with compassion, fairness and respect.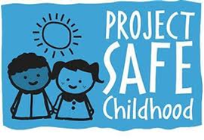 Help us combat the proliferation of sexual exploitation crimes against children.

Our nation-wide commitment to reducing gun crime in America.
Law Enforcement Officer Safety Program
Information
and
Filing a Complaint
The post Judge sentences St. Louis man for being a felon in possession of a firearm appeared first on Shore News Network.