ST. LOUIS – United States District Judge Ronnie L. White sentenced Gregory Simms to 60 months in prison today. The 33-year-old Las Vegas, Nevada resident previously pleaded guilty in March to possession with the intent to distribute more than 50 grams of methamphetamine. 
On June 13, 2020, St. Charles County police stopped Simms for driving a vehicle 80 miles per hour in a 60 miles per hour zone on eastbound Interstate 70 between Bryan Road and Highway K.
A subsequent search of Simms' vehicle revealed 377 grams of methamphetamine. Simms admitted to the officer he was transporting "ice," a slang term for crystal Methamphetamine, to St. Louis. 
The St. Charles County Police Department investigated the case with assistance from the Drug Enforcement Administration.
#####

Making sure that victims of federal crimes are treated with compassion, fairness and respect.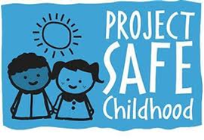 Help us combat the proliferation of sexual exploitation crimes against children.

Our nation-wide commitment to reducing gun crime in America.
Law Enforcement Officer Safety Program
Information
and
Filing a Complaint
The post Judge sentences Las Vegas man for possession with intent to distribute methamphetamine appeared first on Shore News Network.