Des Moines, Iowa – A Johnston man was arrested Friday night on criminal charges related to his alleged involvement in the manufacture and possession of an explosive device that was located in 1400 block of SE Waywin Drive in Ankeny on June 9, 2021.
According to court documents, Chad Allen Williams, age 46, of Johnston, unlawfully manufactured and possessed an unregistered explosive device in violation of federal law.
Allen is charged by criminal complaint with possession of an unregistered explosive device in violation of Title 26, United States Code, Section 5861(d), and manufacture of an explosive device in violation of Title 26, United States Code, Section 5861(f). If convicted, Allen faces a maximum penalty of 10 years in prison and/or a $10,000 fine. A federal district court judge will determine any sentence after considering the U.S. Sentencing Guidelines and other statutory factors.
Acting U.S. Attorney Richard D. Westphal of the Southern District of Iowa made the announcement.
The Ankeny Police Department, State of Iowa Fire Marshall's Office, Bureau of Alcohol, Tobacco, Firearms and Explosives, and the Federal Bureau of Investigation are investigating the case.
A criminal complaint is merely an allegation and the defendant is presumed innocent until proven guilty beyond a reasonable doubt in a court of law.
The Department of Justice is remaining vigilant in detecting, investigating, and prosecuting wrongdoing related to the crisis. 
If you think you are a victim of a scam or attempted fraud involving COVID-19 please click the image above for a variety of resources.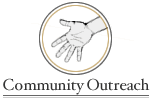 Giving Back to the Community through a variety of venues & initiatives.
Victims of crime may experience feelings of confusion, frustration, fear and anger. The United States Attorneys Office for the Southern District of Iowa Victim/Witness Unit is dedicated to making sure that victims of federal crimes and their family members are treated with compassion, fairness and respect.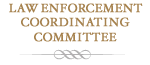 Training and seminars for Federal, State, and Local Law Enforcement Agencies.
Help us combat the proliferation of sexual exploitation crimes against children.
The post Johnston Man Arrested in Ankeny Explosives Investigation appeared first on Shore News Network.