CONTACT:    Barbara Burns
PHONE:    (716) 843-5817
FAX #:    (716) 551-3051
BUFFALO, N.Y. – U.S. Attorney James P. Kennedy, Jr. announced today that Victor Yao Apeletey, 40, of Ghana, pleaded guilty before U.S. District Judge John L. Sinatra, Jr. to conspiracy to export stolen motor vehicles. The charge carries a maximum penalty of five years in prison, and a $250,000 fine.
Assistant U.S. Attorney Aaron J. Mango, who is handling the case, stated that between January 31 and February 14, 2020, the defendant conspired with others to export stolen motor vehicles by purchasing the vehicles using stolen identities, and then having those vehicles driven to Canada under false pretenses to be ultimately exported to the country of Ghana. During the course of the scheme, Apeletey and others fraudulently obtained biographical information for individuals and then used that information to fraudulently obtain identification documents using the individuals' names but the photographs of co-conspirators. 
The stolen identities were used to purchase a 2020 Ford F-450 Super Duty for approximately $106,390.37, and a 2019 Mercedes AMG GLE 63 for approximately $116,835.00. On February 13, 2020, the defendant and others exported and attempted to export the vehicles to Canada under false pretenses, so that they could be shipped to Ghana.  
The plea is the result of an investigation by Customs and Border Protection, under the direction of Director of Field Operations Rose Brophy, and Homeland Security Investigations, under the direction of Special Agent-in-Charge Kevin Kelly.
Sentencing is scheduled for November 18, 2021, at 4:00 p.m. before Judge Sinatra. 
# # # # 
A message from US Attorney James P. Kennedy for Law Enforcement Appreciation Day
Visit the Federal government's website to help you be safe, secure and responsible online.
https://www.onguardonline.gov/
CASE INFORMATION


Making sure that victims of federal crimes are treated with compassion, fairness and respect.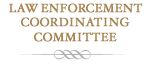 Read about our LECC Program
138 Delaware Ave. – Buffalo, NY 14202
The post Ghana National Pleads Guilty To Conspiring To Export Stolen Vehicles appeared first on Shore News Network.