GAINESVILLE, FLORIDA – A federal jury in Gainesville has convicted Travonta Deangelo Rivers, 33, of Gainesville, on two counts of receipt of child pornography and two counts of possession of child pornography. The guilty verdict, reached by the jury yesterday after a two-day trial that began on Wednesday, was announced by Jason R. Coody, Acting United States Attorney for the Northern District of Florida.
A search warrant at Rivers' residence in May 2020, resulted in the seizure of computers which Rivers used to receive and share numerous videos of child pornography. Rivers was located and arrested in December 2020, and again found in possession of a computer which he had used to receive and share child pornography.
"Those who seek to view and maintain child pornography facilitate the abuse of children by those who produce and profit from this illegal content," stated Acting U.S. Attorney Coody. "With the assistance of our law enforcement partners, we will ensure that those who engage in such heinous conduct will be held accountable for their actions."
"This guilty verdict has an immediate impact in making our communities safer by keeping this child predator off our streets and highlights the importance of law enforcement partnerships, like the one between HSI and the Gainesville Police Department," said HSI Jacksonville Assistant Special Agent in Charge K. Jim Phillips.
Rivers' sentencing hearing is scheduled for September 14, 2021, at 1:00pm, at the United States Courthouse in Gainesville before the Honorable Allen Winsor. Rivers faces two mandatory minimum terms of five years imprisonment to twenty years imprisonment, a $500,000 fine, and a maximum term of Life on supervised release.
This conviction resulted from the collaborative investigation of Homeland Security Investigations, the Gainesville Police Department, the Alachua County Sheriff's Office, and the St. John's County Sheriff's Office as part of the North Florida Internet Crimes Against Children (ICAC) Task Force. Assistant United States Attorney Frank Williams prosecuted the case.
The United States Attorney's Office for the Northern District of Florida is one of 94 offices that serve as the nation's principal litigators under the direction of the Attorney General.  To access public court documents online, please visit the U.S. District Court for the Northern District of Florida website. For more information about the United States Attorney's Office, Northern District of Florida, visit http://www.justice.gov/usao/fln/index.html.
COVID -19 Health Care Fraud Resources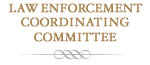 Training and seminars for Federal, State, and Local Law Enforcement Agencies.

Our nation-wide commitment to reducing gun crime in America.

Help us combat the proliferation of sexual exploitation crimes against children.
The post Gainesville Man Convicted Of Receipt And Possession Of Child Pornography appeared first on Shore News Network.