DAVENPORT, Iowa — On Tuesday, June 22, 2021, United States District Chief Judge John A. Jarvey sentenced George Freeman Cary, age 57, of Fort Madison, to 360 months in prison for Receiving and Distributing Child Pornography and Possessing Child Pornography, announced Acting United States Attorney Richard D. Westphal. Following his prison term, Cary was ordered to serve twenty years of supervised release, as well as pay $100 to the Crime Victims' Fund.
Cary was caught distributing child pornography on the Kik messaging application. Cary has previous convictions for Indecent Contact with a Child, Lascivious Acts with a Child, and Sexual Abuse in the Third Degree. Cary also had two prior convictions for failing to comply with the sex offender registry.
This investigation was conducted by Homeland Security Investigations. The case was prosecuted by the United States Attorney's Office for the Southern District of Iowa as part of the
U.S. Department of Justice's "Project Safe Childhood" initiative, which was started in 2006 as a nation-wide effort to combine law enforcement investigations and prosecutions, community action, and public awareness in order to reduce the incidence of sexual exploitation of children. Any persons having knowledge of a child being sexually abused are encouraged to call the Iowa Sexual Abuse Hotline at 1-800-284-7821.
The Department of Justice is remaining vigilant in detecting, investigating, and prosecuting wrongdoing related to the crisis. 
If you think you are a victim of a scam or attempted fraud involving COVID-19 please click the image above for a variety of resources.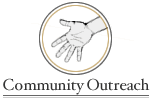 Giving Back to the Community through a variety of venues & initiatives.
Victims of crime may experience feelings of confusion, frustration, fear and anger. The United States Attorneys Office for the Southern District of Iowa Victim/Witness Unit is dedicated to making sure that victims of federal crimes and their family members are treated with compassion, fairness and respect.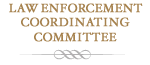 Training and seminars for Federal, State, and Local Law Enforcement Agencies.
Help us combat the proliferation of sexual exploitation crimes against children.
The post Fort Madison Man Sentenced to Federal Prison for Child Pornography Charges appeared first on Shore News Network.