SAVANNAH, GA:  At least seven defendants face federal charges including those for illegally possessing firearms after separate indictments by a U.S. District Court grand jury in the Southern District of Georgia, while recent court action against others includes guilty pleas and criminal sentences. 
The cases are being investigated in collaboration with federal, state and local law enforcement agencies, including the Bureau of Alcohol, Tobacco, Firearms and Explosives (ATF) and the FBI, and continue the initiative in the Southern District of Georgia to reduce violent crime by targeting those who illegally possess firearms.
"As we continue to combat violent crime with our law enforcement partners, it is imperative that we take guns out of the hands of those who cannot legally possess them," said David H. Estes, Acting U.S. Attorney for the Southern District of Georgia. "The typical excuse for felons carrying firearms is that they need them 'for protection,' but the fact is that they are the ones endangering our community." 
In the past three years, nearly 700 defendants have been federally charged in the Southern District of Georgia for illegal firearms offenses – most often for possessing a firearm after conviction on a previous felony. That charge carries a statutory penalty upon conviction of up to 10 years in prison, and there is no parole in the federal system.
Defendants named in federal indictments from the September 2021 term of the U.S. District Court grand jury include:
August indictments against two other defendants related to the drug trafficking investigation in Operation Wynner Storm in Wilkes County, Ga., also were recently unsealed, and both have had initial appearances in U.S. Magistrate Court:
Criminal indictments contain only charges; defendants are presumed innocent unless and until proven guilty.
Additional defendants recently have been adjudicated on federal charges that include illegal firearms possession:
These cases also are being investigated under the Prosecutor to Prosecutor Program (P3), in which federal and state prosecutors collaborate to determine the most appropriate venue for adjudication of alleged crimes.
Agencies investigating these cases include the ATF, the FBI, the Savannah Police Department, the Richmond County Sheriff's Office, the Wilkes County Sheriff's Office, the Liberty County Sheriff's Office, the Port Wentworth Police Department, the Swainsboro Police Department, and the Rincon Police Department.
The cases are being prosecuted for the United States by Southern District U.S. Attorney's Office Assistant U.S. Attorneys, including Henry W. Syms Jr., Patricia G. Rhodes, John P. Harper III, Tania D. Groover, Noah J. Abrams, and Special Assistant U.S. Attorney Darron J. Hubbard.
Under federal law, it is illegal for an individual to possess a firearm if he or she falls into one of nine prohibited categories including being a felon; illegal alien; or unlawful user of a controlled substance. Further, it is unlawful to possess a firearm in furtherance of a drug trafficking offense or violent crime. It is also illegal to purchase – or even to attempt to purchase – firearms if the buyer is a prohibited person or illegally purchasing a firearm on behalf of others. Lying on ATF Form 4473, which is used to lawfully purchase a firearm, also is a federal offense. 
For more information on the lawful purchasing of firearms, please see: https://www.atf.gov/qa-category/atf-form-4473.
If you have knowledge of fraud, waste, abuse, or allegations of mismanagement involving disaster relief operations, contact the National Center for Disaster Fraud toll free at: (866) 720-5721 or e-mail at: disaster@leo.gov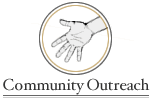 Giving Back to the Community through a variety of venues and initiatives.
Making sure that victims of federal crimes are treated with compassion, fairness and respect.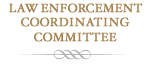 Training and seminars for Federal, State, and Local Law Enforcement Agencies.
The post Federal prosecutions target illegal firearms possession, drugs appeared first on Shore News Network.