PITTSBURGH, PA – After deliberating for more than three hours on Friday, November 12, 2021, a federal jury of nine women and three men found Kevin Watson guilty of one count of possession with intent to distribute 400 grams or more of fentanyl and 100 grams or more of heroin, Acting United States Attorney Stephen R. Kaufman announced today.
Watson, aged 32, formerly of Arnold, Pennsylvania, was tried before Senior United States District Judge Donetta Ambrose in Pittsburgh, Pennsylvania.
According to Assistant United States Attorney Brian Czarnecki, who prosecuted the case, the evidence presented over four days of trial proved that on or about April 26, 2019, Watson possessed with intent to distribute approximately 14,980 servings of heroin and fentanyl contained in bags stamped with "Blue Magic." The bags were packaged in groups of fifty stampbags known as bricks, and then placed into six-gallon sized bags, each containing 50 bricks. Watson had five of the gallon sized bags in a box surround by wrapping paper in the trunk of his car. The other gallon sized bag was in a grocery bag, also in the trunk of his car.
Pennsylvania State Police found the drugs during a search of Watson's car on April 29, 2019, which was impounded at the Police Barracks in Kittanning following a traffic stop on April 26, 2019. The traffic stop occurred on Route 28 northbound. Watson was originally pulled over overly tinted windows. Troopers noticed a four-year-old child in the back seat, and what started as a routine traffic stop turned into a highspeed pursuit after Watson fled the scene. Watson reached speeds of 115 miles per hour before exiting Route 28 at the Tarentum exit. Watson attempted to negotiate a righthand turn, but he lost control of the car and crashed into a utility pole.
After Watson crashed his car, he fled on foot, leaving the child in the car. Two troopers caught up to Watson and arrested him. Meanwhile another trooper secured the child from the backseat of Watson's car. Watson was life flighted to Allegheny General Hospital due to injuries sustained from the crash, but the four-year-old child did not suffer serious injuries.
Expert witnesses at trial testified that the total weight of the heroin/fentanyl possessed by Watson was approximately 480 grams and the drugs had a street value in 2019 of around $100,000.
Judge Ambrose will issue an order scheduling the date and time for sentencing. The law provides for a sentence of no less than 10 years imprisonment to a maximum of life and a fine not to exceed $10,000,000. The sentence may be increased if Watson has prior drug trafficking convictions. Under the Federal Sentencing Guidelines, the actual sentence imposed is based upon the seriousness of the and the prior criminal history, if any, of the defendant.
The Pennsylvania State Police and the Drug Enforcement Administration conducted the investigation that led to the prosecution of Watson.

Learn about victim notification and rights, witness information, and helpful resources.

Law enforcement agencies and community partners help us reduce crime.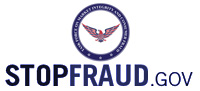 Protect yourself from fraud, and report suspected cases of financial fraud to local law enforcement.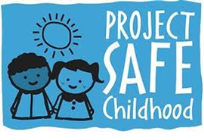 Help us combat the proliferation of sexual exploitation crimes against children.
The post Federal Jury Convicts Former Arnold Resident of Possessing Fentanyl and Heroin appeared first on Shore News Network.