MINNEAPOLIS – A Duluth man pleaded guilty today to mail fraud, wire fraud, and aggravated identity theft in connection to a COVID-19 relief fraud scheme, announced Acting U.S. Attorney W. Anders Folk.
According to his guilty plea, from April 2020 through August 2020, Jared John Fiege, 34, devised and executed a scheme to fraudulently obtain over $250,000 in COVID-19 relief through Unemployment Insurance (UI) and the Economic Injury Disaster Loan (EIDL) Program. As part of the scheme, Fiege submitted fraudulent applications for UI benefits and EIDL assistance by using stolen names, birth dates, and social security numbers of at least 20 individuals. In applying for EIDL assistance and advances, Fiege also invented fictional business entities, which he linked to the identities of real persons without their knowledge or consent. Fiege possessed multiple cell phones and registered numerous email addresses which he used to impersonate others. Fiege also impersonated others by using fraudulent passports as a means of identity verification. Fiege established false bank accounts and requested bank cards to be issued by mail to other people's addresses, which he would then steal from their mailboxes along with other mail allowing him to withdraw significant amounts of cash from those accounts.
This case is the result of an investigation conducted by the United States Postal Inspection Service, the Small Business Administration Office of the Inspector General, the Minnesota Bureau of Criminal Apprehension, and the Duluth Police Department.
This case is being prosecuted by Assistant U.S. Attorney Lindsey E. Middlecamp.
On May 17, 2021, the Attorney General established the COVID-19 Fraud Enforcement Task Force to marshal the resources of the Department of Justice in partnership with agencies across government to enhance efforts to combat and prevent pandemic-related fraud. The Task Force bolsters efforts to investigate and prosecute the most culpable domestic and international criminal actors and assists agencies tasked with administering relief programs to prevent fraud by, among other methods, augmenting and incorporating existing coordination mechanisms, identifying resources and techniques to uncover fraudulent actors and their schemes, and sharing and harnessing information and insights gained from prior enforcement efforts. For more information on the Department's response to the pandemic, please visit https://www.justice.gov/coronavirus.
Anyone with information about allegations of attempted fraud involving COVID-19 can report it by calling the Department of Justice's National Center for Disaster Fraud (NCDF) Hotline at 866-720-5721 or via the NCDF Web Complaint Form at: https://www.justice.gov/disaster-fraud/ncdf-disaster-complaint-form.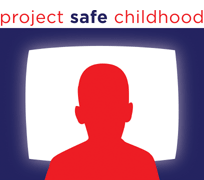 The post Duluth Man Pleads Guilty To COVID-Relief Fraud Scheme appeared first on Shore News Network.