ST. THOMAS – U.S. Attorney Gretchen C.F. Shappert announced today that a Dominican Republican national was arrested Friday, June 11, 2021, on St. Thomas on criminal charges related to allegedly illegally reentering the United States.
According to court documents, U.S. Immigration and Customs Enforcement (ICE) and Homeland Security Investigations (HSI) agents discovered Timoteo Upia-Frias, 73, living in a neighborhood on St. Thomas while conducting an operation investigating undocumented immigrants in the United States Virgin Islands.
Criminal and immigration records confirmed that on September 6, 2016, Timotero Upia-Frias was removed from the United States by ICE agents and returned to his native country, the Dominican Republic, following his conviction in the District Court of the United States in 2008 for possessing with intent to distribute heroin.
Upia-Frias is charged with illegal reentry pursuant to 8 U.S.C § 1326. If convicted, Upia-Frais faces up to 20 years in prison. A federal district court judge will determine any sentence after considering the U.S. Sentencing Guidelines and other statutory factors.
HSI and ICE are investigating the case.
Assistant U.S. Attorney Kyle Payne is prosecuting the case.
A criminal complaint is merely an allegation and all defendants are presumed innocent until proven guilty beyond a reasonable doubt in a court of law.

Our nation-wide commitment to reducing gun crime in America.
Public Service Announcement
from the US Attorney's Office
District of the Virgin Islands
The Elder Justice Program stems from the DOJ Elder Justice Initiative (EJI) to prevent and combat financial fraud and scams that target seniors, elder abuse, and neglect.  The mission of the EJI is to strengthen awareness about elder abuse and financial exploitation through education, build law enforcement capacity to respond to elder justice issues, and facilitate prosecution efforts to make our community safer for all.
Anyone interested in learning more about the program can log on to
https://www.justice.gov/elderjustice.
Report suspicious criminal activity to the ICE HSI Tip Line 24 hours a day, 7 days a week: 866-DHS-2-ICE
Call 888-373-7888  Text 2333733  Live Chat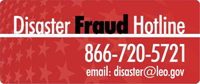 If you have knowledge of fraud, waste, abuse, or allegations of mismanagement involving disaster relief operations, contact the National Center for Disaster Fraud toll free at: (866) 720-5721 or e-mail at: disaster@leo.gov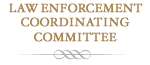 Training and seminars for Federal, State, and Local Law Enforcement Agencies.
The post Dominican Republic Man Charged with Illegally Reentering the United States appeared first on Shore News Network.