Tacoma – A 37-year-old Tacoma man was sentenced today in U.S. District Court in Tacoma to 90 months in prison and 15 years of supervised release for receipt of child pornography, announced Acting U.S. Attorney Tessa M. Gorman.  This is defendant Brandon Culp's second conviction involving child exploitation in seven years.  At the sentencing hearing, U.S. District Judge Benjamin H. Settle said, "You still are a danger to the public…. These victims, these young victims, will be experiencing a life sentence… many will carry scars and wounds and pain their whole life long."
According to records filed in the case, Culp was living in Tacoma as a registered sex offender in 2019, when a social media company alerted the National Center for Missing and Exploited Children that an account associated with Culp had shared images of child sexual abuse.  In January 2020, law enforcement executed a court-authorized search warrant at Culp's home.  Forensic examination of Culp's electronic devices revealed more than 800 files depicting child sexual abuse, including images and videos of adults raping infants and toddlers.
While in the Navy, Culp was prosecuted in military court for using his work computer to access pornography and solicit prostitutes, and for attempted sex trafficking of a minor.  In that case, Culp communicated with someone he believed was a child sex trafficker in Mexico about accessing a child to sexually assault.  In fact, Culp's contact was an undercover law enforcement officer.  Culp served nearly 5 years in prison in that case.  He was dishonorably discharged from the Navy, stripped of rank and benefits, and required to register as a sex offender.
In the current case, Culp admitted in his plea agreement that after his release from prison in the Navy case, he used digital devices and the Internet to receive, distribute, and possess child-pornography images and videos.
This case was investigated by the FBI and the Tacoma Police Department. The case was prosecuted by Assistant United States Attorney Jonas Lerman.
This case was brought as part of Project Safe Childhood, a nationwide initiative to combat the growing epidemic of child sexual exploitation and abuse launched in May 2006 by the Department of Justice.  Led by United States Attorneys' Offices and the Criminal Division's Child Exploitation and Obscenity Section (CEOS), Project Safe Childhood marshals federal, state, and local resources to better locate, apprehend, and prosecute individuals who exploit children via the Internet, as well as to identify and rescue victims.  For more information about Project Safe Childhood, please visit www.justice.gov/psc.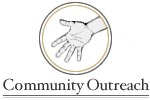 Engaging in outreach in order to prevent crime, respond to community needs, and promote good citizenship.

Making sure that victims of federal crimes are treated with compassion, fairness and respect

Our nation-wide commitment to reducing gun crime in America
The post Dishonorably discharged Navy sailor sentenced to 7+ years in prison for receipt of child pornography appeared first on Shore News Network.