PORTLAND, Maine:  Acting U.S. Attorney Donald E. Clark today joined the entire Department of Justice in observing the 16th Annual World Elder Abuse Awareness Day. The Justice Department echoes voices around the world condemning elder abuse, neglect and exploitation.
"As some of the most vulnerable among us, senior citizens are unfortunately a prime target for criminals," Clark said. "Annually, at least 10 percent of older Americans are victims of some form of elder abuse, including abuse and neglect, marketing scams, investment rip-offs and imposter schemes. My office and the Department of Justice are committed to stopping those who prey on this vulnerable community."
As the world takes this day to remember the elderly during these uncertain times, the Department of Justice remains committed, through its department-wide Elder Justice Initiative, to prevent and prosecute fraud on America's seniors. Last year, the Department declared "Prevention and Disruption of Transnational Elder Fraud" to be an Agency Priority Goal, making it one of the Department's four top priorities.
Major strides have already been made to that end:
If you or a loved one has been the victim of elder fraud, please report it to the National Elder Fraud Hotline at 833-FRAUD-11. Reporting can help authorities try to stop those who commit fraud and also help prevent others from becoming victims.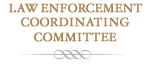 Training and seminars for Federal, State, and Local Law Enforcement Agencies.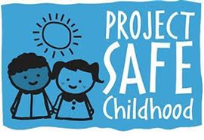 Help us combat the proliferation of sexual exploitation crimes against children.
Our nation-wide commitment to reducing violent crime in America.

Making sure that victims of federal crimes are treated with compassion, fairness and respect.
The post Department of Justice Observes 16th Annual World Elder Abuse Awareness Day by Reiterating Commitment to Protect Seniors appeared first on Shore News Network.