A convicted sex offender pled guilty July 15, 2021, to failure to register as a sex offender in federal court in Sioux City.
Duane Levering, age 36, from Fort Dodge, Iowa, was convicted of failure to register as a sex offender.
At the plea hearing, Levering admitted to being convicted of aggravated sexual abuse of a minor in the United States District Court for the District of Nebraska on April 25, 2005.  Levering knew he was required to register and continue to update his residence as a sex offender.  Levering moved from Nebraska to Sioux City, then again to Fort Dodge, Iowa where he was caught living in the attic of a home from Spring 2020 to the time of his arrest on December 9, 2020. At no time during that period did Levering update his sex offender registration.  
Sentencing before United States District Court Chief Judge Leonard T. Strand will be set after a presentence report is prepared.  Levering in custody of the United States Marshal pending sentencing.  Levering faces a possible maximum sentence of 10 years' imprisonment, a $250,000 fine, and up to three years of supervised release following any imprisonment.
The case is being prosecuted by Assistant United States Attorney Ron Timmons and was investigated by the United States Marshal Service. 
Court file information at https://ecf.iand.uscourts.gov/cgi-bin/login.pl. 
The case file number is 21-3011.

Making sure that victims of federal crimes are treated with compassion, fairness and respect.
Giving Back to the Community through a variety of venues & initiatives.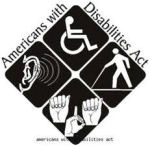 Filing Civil Rights Complaint.
The post Convicted Sex Offender Pleads Guilty to Failure to Register as a Sex Offender in Federal Court appeared first on Shore News Network.