ALEXANDRIA, Va. – A Fredericksburg man pleaded guilty today in connection with a conspiracy to illegally straw purchase 62 firearms from federal firearms licensees (FFLs) in Virginia.
"The straw purchasing of firearms poses a significant threat to our communities by placing guns in the hands of unlicensed and potentially dangerous individuals," said Raj Parekh, Acting U.S. Attorney for the Eastern District of Virginia. "As a convicted felon and fugitive, the defendant ran a firearms trafficking operation, using co-conspirators to conduct 62 fraudulent gun purchases throughout Virginia. As Attorney General Garland recently emphasized, the Department of Justice is determined to take concrete steps to reduce the tragic toll of gun violence in our communities. Alongside our partners at the ATF, EDVA will continue to investigate, prosecute, and dismantle straw purchasing rings that could potentially feed into this senseless violence."
According to court documents, Jesus Funez Fuentes, 37, was convicted in 2011 of a felony firearms-related offense in New York. Fuentes was also wanted by law enforcement in Virginia for his failure to appear for court proceedings in a separate felony narcotics case in 2017. While still a fugitive, Fuentes used two co-conspirators to straw purchase 62 firearms on his behalf from FFLs in Virginia. As a convicted felon, Fuentes was prohibited by law from purchasing the firearms himself or possessing any firearms and ammunition.
Shelby Lee Apperson, 37, of Fredericksburg, pleaded guilty on April 29 to making a false statement in connection with a firearms purchase. As part of her guilty plea, Apperson admitted to straw purchasing 32 firearms for Fuentes between August 2018 and January 2020.
Maria Antonia Lovos, 31, of Fredericksburg, also pleaded guilty today to her role in the conspiracy to make false statements to FFLs in the course of purchasing firearms. As part of her guilty plea, Lovos admitted to purchasing 30 firearms for Fuentes in less than one month in 2019. In each transaction, Apperson and Lovos falsely represented that they were the actual transferees of the firearms. Apperson and Lovos then provided the firearms to Fuentes, who sold all but one of the guns for a profit.
Multiple firearms straw purchased in connection with this conspiracy have been recovered by police officers in Baltimore and in Virginia. An automated ballistics evaluation conducted by the ATF's National Integrated Ballistic Information Network (NIBIN) revealed that one of the firearms straw purchased by Lovos and subsequently sold by Fuentes had been used by others in Baltimore, including in three separate attempted homicides in May 2020.
As part of today's plea, Fuentes pleaded guilty to one count of conspiracy to make false statements to FFLs in the course of purchasing firearms, and one count of possessing ammunition as a prohibited person. Fuentes is scheduled to be sentenced on October 20, and he faces a maximum penalty of 15 years in prison. Apperson and Lovos will each face up to five years in prison when they are sentenced on September 22 and October 27, respectively. Actual sentences for federal crimes are typically less than the maximum penalties. A federal district court judge will determine any sentence after taking into account the U.S. Sentencing Guidelines and other statutory factors.
Raj Parekh, Acting U.S. Attorney for the Eastern District of Virginia, and Charlie J. Patterson, Special Agent in Charge of the ATF's Washington Field Division, made the announcement after U.S. District Judge Anthony J. Trenga accepted the plea.
Assistant U.S. Attorney John C. Blanchard is prosecuting the case.
This case is being prosecuted as part of the joint federal, state, and local Project Safe Neighborhoods (PSN) Program, the centerpiece of the Department of Justice's violent crime reduction efforts. PSN is an evidence-based program proven to be effective at reducing violent crime. Through PSN, a broad spectrum of stakeholders work together to identify the most pressing violent crime problems in the community and develop comprehensive solutions to address them. As part of this strategy, PSN focuses enforcement efforts on the most violent offenders and partners with locally based prevention and reentry programs for lasting reductions in crime.
A copy of this press release is located on the website of the U.S. Attorney's Office for the Eastern District of Virginia. Related court documents and information are located on the website of the District Court for the Eastern District of Virginia or on PACER by searching for Case Nos. 1:21-cr-136, 1:21-cr-102, and 1:21-cr-86.
NICS Inquiries/Firearms Records Checks
   Send to USAVAE.NICS@usdoj.gov
Protect yourself from fraud, and report suspected cases of financial fraud to local law enforcement.
Victim Witness Case
Updates
U.S. V. KRISTOPHER LEE DALLMANN ET AL
Megaupload – Release For Victim Notification

Talk to your kids about gangs and how to avoid them.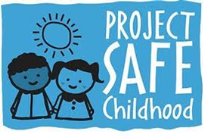 Help us combat the proliferation of sexual exploitation crimes against children.
The post Convicted Felon Pleads Guilty in Extensive Firearms Trafficking Conspiracy appeared first on Shore News Network.