CINCINNATI – A Cincinnati man pleaded guilty in federal court this morning to making fake IDs claiming he was a Special Agent with Homeland Security and an employee of the Defense Logistics Agency, which is the Department of Defense's combat logistics support agency.
David Lomache, 61, was indicted by a grand jury and arrested by federal agents on April 16, 2021.
According to the court documents, Lomache fraudulently obtained a United States Federal Contractor badge in order to impersonate a civilian contractor technician for the Defense Logistics Agency.
In January of 2021, Lomache produced fake identification documents for both the Defense Logistics Agency and for Homeland Security Investigations ("HSI"). He listed his titles on the fraudulent documents as "Civilian Contractor Technician" and "Homeland Security Special Agent."
Fraud in connection with identification documents is a federal crime punishable by up to 15 years in prison.
Vipal J. Patel, Acting United States Attorney for the Southern District of Ohio; Vance Callender, Special Agent in Charge, Homeland Security Investigations; and Hamilton County Sheriff Charmaine McGuffey announced the plea entered into today before U.S. District Judge Matthew McFarland. Assistant United States Attorney Megan Gaffney Painter is representing the United States in this case.
Anyone who believes they may be a victim of fraud in relation to this investigation is asked to call 866-347-2423 (TTY for hearing impaired: 802-872-6196) or visit the website at https://www.ice.gov/webform/ice-tip-form.
# # #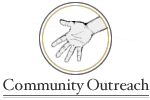 Giving Back to the Community through a variety of venues & initiatives.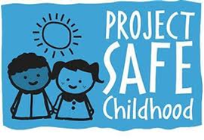 Help us combat the proliferation of sexual exploitation crimes against children.

Making sure that victims of federal crimes are treated with compassion, fairness and respect.
The post Cincinnati man pleads guilty to creating fake ID documents claiming he was federal employee & agent appeared first on Shore News Network.