Davenport, Iowa – On Friday, June 11, 2021, United States District Court Chief Judge John A. Jarvey sentenced Lamar Harris, age 37, of Burlington, to 210 months in prison for Conspiracy to Distribute Controlled Substances announced Acting United States Attorney Richard D. Westphal. Harris was ordered to serve four years of supervised release to follow his prison term as well as pay $100 to the Crime Victims' Fund.
Harris was found to have been involved in a long-standing conspiracy to distribute significant quantities of controlled substances, with his involvement dating back to 2011. Harris has a history of violence and had two prior felony drug convictions. Harris was under criminal justice supervision at the time of this offense.
Harris was one of eight defendants who faced federal charges in the Southern District of Iowa after a multi-year joint federal and state investigation which culminated in the execution of several search warrants in various locations, including several in Burlington on November 19, 2019.
This investigation was conducted by numerous federal, state, and local law enforcement agencies including: the Federal Bureau of Investigation; Southeast Iowa Narcotics Taskforce; Burlington Police Department; Des Moines County Sheriff's Office; West Central Illinois Taskforce; Quincy, Illinois Police Department; Drug Enforcement Administration; Iowa Division of Narcotics Enforcement; Henry County Sheriff's Office; Mt. Pleasant Police Department; West Burlington Police Department; Keokuk Police Department; Ft. Madison Police Department; Lee County Sheriff's Office; Iowa City Police Department; Johnson County Sheriff's Office; North Liberty Police Department; Coralville Police Department; Muscatine County Sheriff's Office; Louisa County Sheriff's Office; Washington County Sheriff's Office; Bettendorf Police Department; Illinois State Police; Monmouth, Illinois Police Department; Macomb, Illinois Police Department; Galesburg, Illinois Police Department; Adams County, Illinois Sheriff's Office; and Fulton County, Illinois Sheriff's Office.
This case is part of Project Safe Neighborhoods (PSN), a program bringing together all levels of law enforcement and the communities they serve to reduce violent crime and make our neighborhoods safer for everyone.
The Department of Justice is remaining vigilant in detecting, investigating, and prosecuting wrongdoing related to the crisis. 
If you think you are a victim of a scam or attempted fraud involving COVID-19 please click the image above for a variety of resources.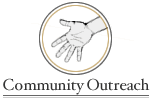 Giving Back to the Community through a variety of venues & initiatives.
Victims of crime may experience feelings of confusion, frustration, fear and anger. The United States Attorneys Office for the Southern District of Iowa Victim/Witness Unit is dedicated to making sure that victims of federal crimes and their family members are treated with compassion, fairness and respect.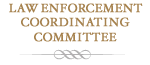 Training and seminars for Federal, State, and Local Law Enforcement Agencies.
Help us combat the proliferation of sexual exploitation crimes against children.
The post Burlington Man Sentenced to Federal Prison for Drug Charges appeared first on Shore News Network.