CONTACT: Barbara Burns
PHONE: (716) 843-5817
FAX #: (716) 551-3051
BUFFALO, N.Y. – U.S. Attorney James P. Kennedy, Jr. announced today that Nicholas Birdwell, 39, of Cheektowaga, NY, who was convicted of breaking into and larceny from an interstate carrier facility, was sentenced to serve 18 months in prison by U.S. District Judge John L. Sinatra, Jr.
Assistant U.S. Attorney Laura A. Higgins, who handled the case, stated that on multiple occasions in May and June of 2018, the defendant and co-defendants Paul Krieger and Ray Chrostowski went to the railyards in the vicinity of Broadway and Bailey Avenue in Buffalo, broke into railcars using a crowbar, bolt-cutters and other tools, entered the cars, and removed property from the railcars. On each occasion, co-defendant Krieger directed Birdwell and Chrostowski regarding which railcar to enter, what property to remove, where to hide the stolen items, and the manner by which each should conduct themselves in order to conceal their conduct from the attention of law enforcement and railyard personnel. On at least one occasion, Birdwell was responsible for bringing a vehicle to transport the stolen items from railroad property to locations in Buffalo where it was resold for profit.
• On June 8, 2018, the three defendants broke into a railcar carrying automobiles and removed the tires and rims from a 2018 Jeep and a 2018 Dodge. The total loss relating to the 2018 Jeep was $1,882.10, and the total loss relating to the 2018 Dodge was $2,836.06.
• On June 22, 2018, the defendants stole approximately 20 cases (120 bottles) of Jefferson bourbon, and sold them for profit. The value of the bourbon was approximately $3,118.80.
• On June 26, 2018, the defendants stole a 50-inch Samsung television valued at approximately $400.00.
Co-defendant Ray Chrostowski was previously convicted and sentenced to serve 18 months in prison. Co-defendant Paul Krieger was also previously convicted and is awaiting sentencing.
The sentencing is the result of an investigation by the Federal Bureau of Investigation, under the direction of Special Agent-in-Charge Stephen Belongia and the CSX Police, under the direction of Chief Sean Douris.
# # # #
A message from US Attorney James P. Kennedy for Law Enforcement Appreciation Day
Visit the Federal government's website to help you be safe, secure and responsible online.
https://www.onguardonline.gov/
CASE INFORMATION


Making sure that victims of federal crimes are treated with compassion, fairness and respect.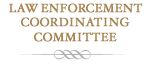 Read about our LECC Program
138 Delaware Ave. – Buffalo, NY 14202
The post Buffalo Man Going To Prison For Stealing Car Parts, Bourbon, And Electronics From Railroad Cars appeared first on Shore News Network.