Audrey Strauss, the United States Attorney for the Southern District of New York, announced that a jury returned a guilty verdict yesterday against SYDNEY SCALES, a/k/a "Moe Black," a/k/a "Sid," on five counts in a Superseding Indictment, including charges of murder-for-hire conspiracy, narcotics conspiracy, a firearms offense, and two counts of distributing crack cocaine.  SCALES is scheduled to be sentenced on November 18, 2021, by U.S. District Judge Jed S. Rakoff, who presided over the 11-day trial. 
U.S. Attorney Audrey Strauss said: "Sydney Scales was the leader of a violent drug operation that peddled drugs and brought guns and violence to our streets.  Scales caused at least one drug-related shooting, and he hired a hitman in an attempt to murder rival drug dealers who were having a barbecue in front of a neighborhood barbershop.  We continue our daily work with our law enforcement partners to keep our communities safe by vigorously investigating and prosecuting acts of violence and drug trafficking."
According to the Superseding Indictment and the evidence at trial:
Between in or about 2016 and in or about 2019, SCALES participated in a conspiracy to distribute crack cocaine, powder cocaine, heroin, fentanyl, and marijuana in the Bronx and elsewhere.  SCALES also used, carried, and possessed firearms, which were brandished and discharged, in connection with the narcotics conspiracy, and aided and abetted such firearms offenses.  For example, the Government offered evidence that on December 1, 2016, SCALES caused a shooting at rival drug dealers standing in front of a convenience store located next to the entrance of the West Farms subway station.
In addition, in or about June 2017, SCALES conspired to commit murder for hire, agreeing to compensate another individual in return for locating and killing at least one rival drug dealer. 
*                      *                      *
SCALES, 42, was convicted on five counts: (1) conspiring to distribute and possess with intent to distribute crack cocaine, powder cocaine, heroin, fentanyl, and marijuana, which carries a mandatory minimum prison term of 10 years and a maximum prison term of life; (2) murder-for-hire conspiracy, which carries a maximum prison term of 10 years; (3) using and carrying firearms during, and possessing firearms in furtherance of, the narcotics conspiracy, which carries a mandatory consecutive prison term of 10 years and a maximum prison term of life; and (4) two counts of distribution and possession with intent to distribute crack cocaine, each of which carries a maximum prison term of 20 years.  SCALES was acquitted of one count of murder in furtherance of drug trafficking and one count of murder using a firearm.
The statutory maximum penalties are prescribed by Congress and are provided here for informational purposes only, as any sentencing of the defendant would be determined by the judge.
Ms. Strauss praised the outstanding investigative work of Homeland Security Investigations and the New York City Police Department.
The case is being handled by the Office's Violent and Organized Crime Unit.  Assistant United States Attorneys Frank Balsamello, Mathew Andrews, Andrew K. Chan, Sarah Krissoff, and Gina Castellano, and paralegal specialist Claudia Hernandez, are in charge of the prosecution.            
This Office was one of the districts affected by the SolarWinds intrusion.
Please click here for further information.
Public Service Announcement on Sexual Assault in Public Housing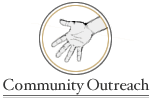 Giving back to the community through a variety of venues & initiatives.

Making sure that victims of federal crimes are treated with compassion, fairness and respect.
One St. Andrews Plaza – New York, NY 10007
The post Bronx Man Convicted Of Murder-For-Hire Conspiracy, Drug Trafficking, And Firearms Offenses appeared first on Shore News Network.