ANCHORAGE – An Anchorage woman pleaded guilty today to embezzling nearly $175,000   from the Alaska Native Harbor Seal Commission (ANHSC), which was primarily funded through federal grants issued by the National Oceanic and Atmospheric Administration (NOAA) and the Bureau of Indian Affairs (BIA).
The grants were intended to support tribal nonprofits in collecting harbor seal and Steller sea lion harvest data as well as conduct bio sampling to monitor the health of marine mammal populations in Alaska.
According to court documents, Joni Bryant, 44, embezzled money from ANHSC for her personal use between July 2014 to October 2016. During that time Bryant was employed as the Executive Director of the ANHSC and was responsible for managing federal grants, as well as the day-to-day financial management of the organization.
Bryant embezzled the money by using the ANHSC checking account and credit cards to make unauthorized personal purchases and cash withdrawals. The unauthorized expenditures included paying for personal travel for herself and family, personal purchases at various retail stores, gas and grocery purchases, wireless service charges and paying personal insurance and utility bills.
Bryant pleaded guilty to one count of embezzlement from an Alaska tribal organization. As part of the plea agreement, Bryant has agreed to pay restitution to NOAA in the amount of $174,290.67. She is scheduled to be sentenced on September 17 and faces a maximum penalty of five years in prison, up to $250,000 fine and three years of supervised release. A federal district court judge will determine any sentence after considering the U.S. Sentencing Guidelines and other statutory factors.
The U.S. Department of Interior's Office of Inspector General (DOI-OIG) conducted the investigation leading to the charges in this case, with assistance from the U.S. Department of Commerce's Office of Inspector General and the Anchorage Police Department (APD).
Assistant U.S. Attorney Charisse Arce is prosecuting the case. 
###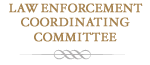 Training and seminars for Federal, State, and Local Law Enforcement Agencies.
Help us combat the proliferation of sexual exploitation crimes against children.
The post Anchorage Woman Pleads Guilty to Embezzling Funds from an Alaska Tribal Organization appeared first on Shore News Network.