Acting United States Attorney Dennis R. Holmes announced that a Watertown, South Dakota, man convicted of Making and Subscribing a False Tax Return was sentenced on July 12, 2021, by U.S. District Judge Charles B. Kornmann.
Dean Minnerath, age 70, was sentenced to 30 months in federal prison, one year of supervised release, $50,000 fine, restitution in the amount of $1,358, 990, and a special assessment to the Federal Crime Victims Fund in the amount of $100.
An Information was filed on December 30, 2020 and Minnerath pled guilty to that information on January 8, 2021.
The conviction resulted from the filing of his 2014 Individual Income Tax Return.  Minnerath, who owned and operated Discount Seeds, Inc., understated his income by claiming personal expenses as business expenses.   Investigation of his financial records indicated Minnerath failed to include over $1,000,000 in income he received and therefore owed additional income tax of $404,445.  As part of a plea agreement with the government, Minnerath agreed to pay additional income tax he owed for tax years 2009 through 2013.  By the time of the sentencing hearing, Minnerath paid $1,358,990 in income tax.
This case was investigated by the Internal Revenue Service.  Assistant U.S. Attorney Jeffrey C. Clapper prosecuted the case.
Minnerath has been allowed to self-surrender to the U.S. Marshals Service by August 3, 2021.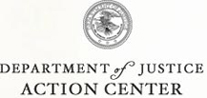 Locate a Prison, Inmate, or Sex Offender
Report Waste, Fraud, Abuse or Misconduct to the Inspector General
Register, Apply for Permits, or Request Records
Identify Our Most Wanted Fugitives
Report and Identify Missing Persons
United States Attorney's Office
District of South Dakota
2017 Annual Report
The Office of U.S. Attorney
presents

South Dakota Community Prosecution Strategy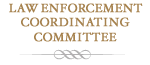 Training and seminars for
Federal, State, and Local
Law Enforcement Agencies.
The post Watertown Man Sentenced for Making and Subscribing a False Tax Return appeared first on Shore News Network.