CHICAGO — Ten Chicago-area residents have been indicted on federal fraud charges for allegedly scheming to cash counterfeit U.S. Postal Service money orders.
The defendants deposited the counterfeit USPS money orders into various bank accounts to which they had access and then quickly withdrew the funds before the banks learned of the fraudulent nature of the deposits, according to indictments returned July 28, 2021, in U.S. District Court in Chicago.  The defendants had purchased or caused to be purchased the money orders from post offices in amounts less than $10, so that the orders could then be altered to higher amounts – typically between $800 and $1,000 – before the deposits, the charges allege.
Charged with bank fraud are NATHAN R. CHAVIS, 29, of Chicago, Ill.; MARVIN L. COLE, 29, of Chicago Heights, Ill.; REGINALD RUSSELL, 29, of Glenwood, Ill.; DARIUS D. GOODWIN, 26, of Country Club Hills, Ill.; VICTOR J. JOHNSON, 27, of Oak Forest, Ill.; LANCE BRANDON COLE, 27, of Richton Park, Ill.; MUNANG O. EKOI, 26, of Lisle, Ill.; SERNARD D. GILL, JR., 26, of Matteson, Ill.; ARMANI M. SPENCER-SPRATTLIN, 32, of Park Forest, Ill.; and ALEXANDER S. COCROFT, 28, of Country Club Hills, Ill..  Most of the defendants have made initial appearances in federal court in Chicago.
The indictments were announced by John R. Lausch, Jr., United States Attorney for the Northern District of Illinois; and William Hedrick, Inspector-in-Charge of the Chicago Division of the U.S. Postal Inspection Service.  The Elmhurst, Ill., Police Department provided valuable assistance.  The government is represented by Assistant U.S. Attorneys L. Heidi Manschreck and Ramon Villalpando.
According to the indictments, Chavis caused at least $158,610 in altered and counterfeit money orders to be deposited into third-party bank accounts; Marvin Cole and Russell were responsible for at least $132,593; Goodwin, Johnson, Lance Cole, Ekoi, Gill, and Spencer-Sprattlin were responsible for at least $895,000; and Cocroft was responsible for at least $207,985.
Bank fraud is punishable by up to 30 years in federal prison.  If convicted, the Court must impose reasonable sentences under federal statutes and the advisory United States Sentencing Guidelines.
The public is reminded that an indictment is not evidence of guilt.  The defendants are presumed innocent and entitled to a fair trial at which the government has the burden of proving guilt beyond a reasonable doubt.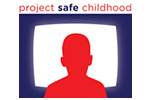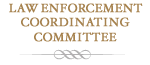 The post Ten Chicago-Area Residents Charged in Bank Fraud Schemes Involving Counterfeit Postal Service Money Orders appeared first on Shore News Network.