SOUTH BEND – Bradley Burns, age 33, of South Bend, Indiana was sentenced before United States District Court Judge Damon R. Leichty upon his pleas of guilty to conspiracy to distribute methamphetamine as well as being a felon in possession of a firearm, announced Acting United States Attorney Tina L. Nommay. 
Burns was sentenced to 336 months in prison followed by 5 years of supervised release.
According to documents in this case, between October of 2019, and February of 2020, Burns conspired to distribute over 500 grams of methamphetamine. Burns employed another individual to make cross-country drug trafficking trips for him between California and Indiana. In February of 2020 the other individual was stopped in Oklahoma on a return trip to Indiana with over 100 pounds of methamphetamine and a kilogram of heroin. Burns was expecting the methamphetamine to be delivered to his house when law enforcement executed a search warrant and found him to be in possession of multiple firearms, fentanyl, and other drug trafficking paraphernalia such as a money counter and a drug ledger.
This case was investigated Homeland Security Investigations (a component of the Department of Homeland Security) with the assistance from the Drug Enforcement Administration, Oklahoma Bureau of Narcotics, South Bend Police Department (including its Strategic Focus and SWAT Units), St. Joseph County Police Department, St. Joseph County Cyber Crimes Unit, Indiana State Police, and Elkhart City Police. This case was prosecuted by Assistant U.S. Attorney Kimberly Schultz.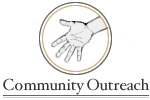 Giving Back to the Community through a variety of venues & initiatives.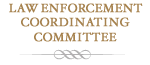 Training and seminars for Federal, State, and Local Law Enforcement Agencies.
Help us combat the proliferation of sexual exploitation crimes against children.

Making sure that victims of federal crimes are treated with compassion, fairness and respect.
The post South Bend Man Sentenced To 28 Years In Prison appeared first on Shore News Network.