SAVANNAH, GA:  A U.S. District Court jury found a previously convicted felon guilty of illegally possessing a firearm and ammunition after just 15 minutes of deliberation.
Matthew Kearse, 30, of Savannah, now awaits sentencing after his conviction for Possession of a Firearm and Ammunition by a Convicted Felon, said David H. Estes, Acting U.S. Attorney for the Southern District of Georgia. The statutory penalty for the crime is up to 10 years in federal prison, followed by a period of supervised release. There is no parole in the federal system.
"To prevent violent crime and keep our neighborhoods safe, it is absolutely essential that we keep guns out of the hands of criminals," said Acting U.S. Attorney Estes. "That requires the coordination of everyone in the community, including citizens and law enforcement, in identifying and removing those who are prohibited from possessing firearms."
As described in court documents and testimony, Kearse is a previously convicted felon and prohibited from possessing firearms. He was on parole after a previous prison sentence when his aunt confronted him Nov. 1, 2018, about a pistol she found in her back yard. Her surveillance system captured Kearse in the area where the gun was found.
Investigators from the Savannah Police Department, with assistance from the Bureau of Alcohol, Tobacco, Firearms and Explosives (ATF), took custody of the pistol. DNA testing, as introduced in court, demonstrated definitively that Kearse had possessed the weapon. The jury deliberated just 15 minutes before finding Kearse guilty, and he was remanded to custody of the U.S. Marshals Service to await sentencing.
"This defendant had no business carrying a firearm, given his previous criminal conduct," said Beau Kolodka, Assistant Special Agent in Charge of the Atlanta Field Division of the ATF. "This case demonstrates the cooperation that exists between the Savannah Police Department and ATF." 
In the past three years, nearly 700 defendants have been federally charged in the Southern District of Georgia for illegal firearms offenses – most often for possessing a firearm after conviction on a previous felony.
The case was investigated by the ATF and the Savannah Police Department, and prosecuted for the United States by Assistant U.S. Attorneys Joshua S. Bearden and Marcela C. Mateo.
If you have knowledge of fraud, waste, abuse, or allegations of mismanagement involving disaster relief operations, contact the National Center for Disaster Fraud toll free at: (866) 720-5721 or e-mail at: disaster@leo.gov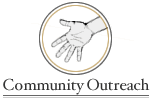 Giving Back to the Community through a variety of venues and initiatives.
Making sure that victims of federal crimes are treated with compassion, fairness and respect.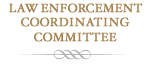 Training and seminars for Federal, State, and Local Law Enforcement Agencies.
The post Savannah felon convicted for illegal firearms possession appeared first on Shore News Network.